Want your business featured on The Atlanta Small Business Show? Tell us your story! And if you would like to advertise with ASBN, give us a call at 678-332-9706 or email us at sales@myasbn.com
On this week's episode of the Atlanta Small Business Show, we caught up with Sally Helgesen, best-selling author of How Women Rise, and discussed how to break the self-limiting habits that women experience in the workforce. Then, serial entrepreneur and best-selling author Verne Harnish lent some expert knowledge on our Advice from the Pros segment. Next up was Tiffany Pham, founder, and CEO of Mogul, a global business that connects millennial women worldwide to top trending content via an online platform.
We also took a look at our conversation with Dr. Randy Ross, founder, and CEO of Remarkable! Next was content marketing and SEO expert Rand Fishkin, who gave us some excellent tactics to improve the marketing strategy for your business. We also gave you a look inside the Atlanta Tech Village during our interview with Christian Ries, Founder, and CEO of Jonny On It. We rounded out the show with customer experience expert Shep Hyken, who continued to give us excellent customer service strategies.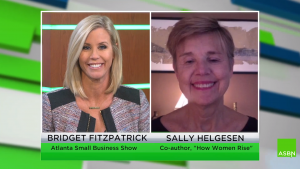 How Women Rise: Break Self-Limiting Habits That Can Hold You Back – Sally Helgesen
Have you ever felt like there was something holding you back in your career, but you couldn't put your finger on it? Well, today on the Atlanta Small Business Show, we welcome Sally Helgesen, speaker, leadership consultant and best-selling author of the book How Women Rise. Cited in Forbes magazine as a premier expert on women's leadership, Sally has been committed to helping women leaders around the world articulate and act on their greatest strengths in the professional setting. Watch Now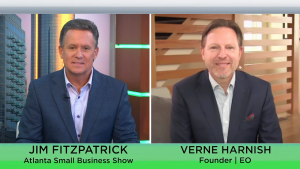 Scaling Up: How to Take Your Business from Startup to Empire – Verne Harnish, Best-Selling Author and CEO
Every entrepreneur dreams of transitioning their business from startup to empire. But scaling a company isn't an easy thing to do, and the necessary changes have the potential to derail your previously successful business. There are, however, plenty of techniques to scale up your business in a savvy and efficient way that will establish success for years to come. Here to discuss some of those techniques with serial entrepreneur, Verne Harnish, Founder and CEO of Gazelles and best-selling author of Scaling Up: How a Few Companies Make It…and Why the Rest Don't. Watch Now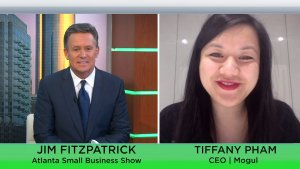 How Mogul is Connecting Women Worldwide to Empower Change and Inspire the Next Generation – Tiffany Pham, CEO
Social media is a powerful tool for sharing knowledge, inciting change, and connecting to others halfway around the world. No one knows this better than our next guest, Tiffany Pham, Founder and CEO of Mogul. Mogul is a global business that connects millennial women worldwide to top trending content, like articles, videos, events, and discussions that are personalized to the viewer's interests via an online platform. Watch Now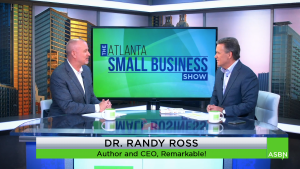 Create a Remarkable Work Culture with These Four Principles from Dr. Randy Ross Most of us have probably heard the famous saying, "You hire an employee, and a human being walks in". Having a positive company culture is easy to talk about, but difficult to create and maintain. It's easy to get caught up in the day-to-day grind and only focus on short-term productivity. We discussed the importance of having a healthy work culture with popular author, Dr. Randy Ross, founder and CEO of Remarkable!. Watch Now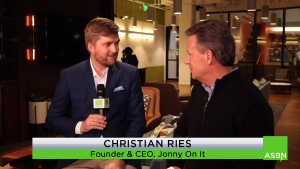 How This Atlanta Startup Is Matching Customers with Same-Day Home Services – Christian Ries, Jonny On It
The Atlanta Small Business Network recently sat down with Christian Ries, Founder, and CEO of Jonny On It, on location at Atlanta Tech Village, one of the country's largest startup incubators. Jonny On It is a mobile app that saves homeowners time and money by instantly matching customers with home service providers like plumbers, HVAC technicians, electricians, locksmiths, and appliance repairmen. Watch Now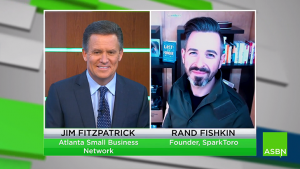 Rand Fishkin: Expert SEO and Content Marketing Tactics For Your Small Business
Knowing how to properly manage SEO is crucial to your small business's digital marketing strategy. It determines how easy you are to find on search engines like Google, and how effective your online marketing will be. On today's show, we're excited to welcome Rand Fishkin, one of the leading global authorities on SEO and inbound marketing. Rand is the founder and former CEO of Moz, as well as an author and an Inc 500 honoree five years running. He has accumulated an impressive 500,000 plus social media followers and his wildly popular web series Whiteboard Fridays has amassed millions of views. Watch Now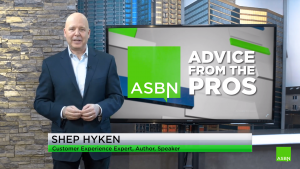 On this Segment of Advice From the Pros: Remember to Say 'Thank You' – Shep Hyken, Customer Experience Expert
"I just want to talk about a real simple concept. Saying thank you. It drives me crazy when I'm doing business with somebody and they forget to say thank you. Be aware that customers want to feel appreciated. You can say thank you to them in person. You could pick up the phone. How about the traditional hand-written note? Remember how powerful that made you … you felt and how great you felt when somebody sent you that nice note." Watch Now
---
The Atlanta Small Business Network, from start-up to success, we are your go-to resource for small business news, information, resources.

Follow us on Facebook here and stay up to date or catch-up on all our podcasts on demand.
While you're here, don't forget to subscribe to our email newsletter for all the latest business news know-how from Atlanta Small Business Network.
This has been a JBF Business Media production.