Social media is a powerful tool for sharing knowledge, inciting change, and connecting to others halfway around the world. No one knows this better than our next guest, Tiffany Pham, Founder and CEO of Mogul. Mogul is a global business that connects millennial women worldwide to top trending content, like articles, videos, events, and discussions that are personalized to the viewer's interests via an online platform.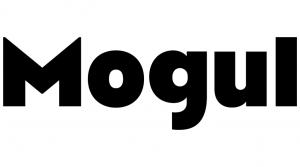 Raised in Paris, France until age 10, Tiffany and her family moved the U.S. for better education opportunities. Tiffany learned English by watching American television shows like Friends and I Love Lucy. That was the first time she realized how powerful media could be for learning and education. Inspired by her grandmother to provide people in need with information and education opportunities, Tiffany decided to devote her life to helping others in need, get access to education and information.
Fast-forward to Mogul, the #1 female-millennial platform worldwide that enables women to reach their goals and realize their full potential. The platform is dedicated to millennial women becoming the best versions of themselves, and engage with their community. Via an app, online website, the Mogul X conference, and two best-selling books, Mogul has become an all-encompassing community for young women across the world. Mogul is also a B2B software company whose clients license their software to attract and retain diverse talent. For every dollar that Mogul earns, they partner with organizations like the United Nations to provide women with free educational resources to girls and women in need.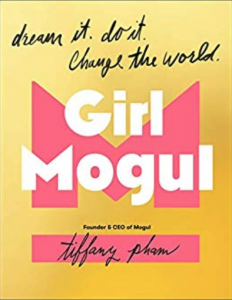 Mogul publishes real-time, dynamic content on an international platform, that reaches women and girls across the world. Although largely accessed by the US, India, Pakistan, UK, Canada, and Southeast Asia are now using Mogul on a large scale. It allows women to address various global issues from differing perspectives. Currently, women only represent 10-15% of the shared voice globally. 62 million girls are also prohibited from attending schools based on their gender, and women only represent 10-20% of top leadership positions in business. Mogul is present in these channels and encourages women to use their voices, insights, and share support back and forth between each other, to close this gap as fast as possible.
What advice does  Tiffany have for aspiring female entrepreneurs? Don't worry about it being perfect at the beginning, it won't be. Just get started, and just get doing. Iterate to perfection over time.
---
The Atlanta Small Business Network, from start-up to success, we are your go-to resource for small business news, expert advice, information, and event coverage.

Follow us on Facebook here and stay up to date or catch-up on all our podcasts on demand.
While you're here, don't forget to subscribe to our email newsletter for all the latest business news know-how from Atlanta Small Business Network.
This has been a JBF Business Media production.