The value of an employee goes beyond measurable skills. If you want to be a successful entrepreneur, you cannot just hire people for what can be counted. You need to look for intangible skills, traits that no one can put into numbers but are nevertheless a critical part of a strong startup team. Here are 10 of these traits:
1. Process Development
One of the key steps toward developing a startup is creating scalable systems that will let it function as it grows and thrives. While that's part of your job as an entrepreneur, you can't be reasonably expected to do everything on your own. That's why you'll want employees with an eye for process development. You don't want people that can just do their job – you want people who will find ways to streamline their work.
2. Reliability
Successful startups are built on consistency, and not just your own. It won't matter how steady your productivity is if your employees aren't reliable. While there is no direct measure of a person's dependability, you can take a look at a few things that will indicate this trait. For example, notable punctuality and lack of missed work days can show that a potential hire values their daily productivity and thus would be desirable in your startup.
3. Self-Motivated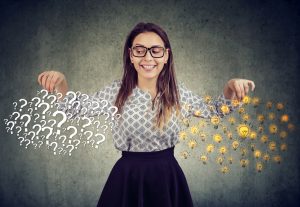 You'll have much on your plate when you're running a startup. You can't spend your time lighting fires under people – so ideally, you'll have a team full of self-starters. These are people that won't wait for your prompting to improve the startup. They'll take the initiative, creating systems and plans that will help you make your dreams real.
4. The Ability to Present
In the early days of the startup, you'll serve as the face of the company. Your name will be synonymous with your brand, and you'll represent its interests in meetings and negotiations. However, that won't always be the case. Eventually, your operations will grow large enough that delegating those responsibilities becomes necessary – and your employees will pick up the slack. You need people who can present the values and benefits of your company clearly and compellingly, or you might find yourself missing out on numerous opportunities.
5. Creativity
Creativity isn't just for your visual arts department. The ability to think out of the box is invaluable when your startup is young and you're using a flat organizational structure. You're not the only one with good ideas that can give your company the edge over the competition. The more imaginative and resourceful voices there are on your team, the better.
6. Adaptable and Goal Oriented
One of the most difficult things about working in a small business or a startup is that things can change in a heartbeat. One day, you're confidently working on your new offering. The next, you could be trying to pivot due to new industry development. To succeed, you'll need employees who are mentally adaptable and can shift to their new goals and orders as necessary.
7. They're Problem Solvers
As an entrepreneur, you have to get used to the idea of putting out metaphorical fires every day. Things are going to go wrong, and you'll need all the help you can get to make sure that none of these problems end up burning down the company. That means hiring people who don't just work hard but are adept at finding solutions to what they'll face without having to consult with you at every turn. This leaves you freer to focus on the big picture without having to worry about the startup collapsing.
8. Opinionated but Open to Feedback
Nothing is more beneficial to a startup that an opinionated employee. They'll tell you what they think, and if you picked the right people, those thoughts will be productive and lead to the betterment of the startup. However, they should also be open to feedback, so they can further improve on their ideas.
9. Teamwork Oriented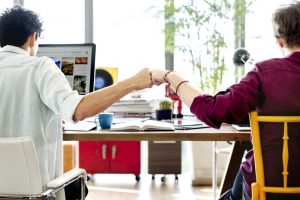 Startups start on the back foot. They're small and don't have the resources a large company does. This state emphasizes the value of teamwork. Employees who cannot help the company become more than the sum of its parts may have a place in big businesses, but they have no room at your startup. Look for people who can mesh with others, who can help people around them be the best versions of themselves.
10. They Fit the Company Culture
One of the first things you need to figure out from the start as an entrepreneur is your company culture. You need to know not just what you want the company to accomplish, but what values it espouses. Anyone you hire must also match or agree with those values and how they're expressed in your company. It won't matter how skilled an employee is if they inherently have a problem with the way you do business.
Hiring for a startup is a difficult process. Not only will you have trouble finding people to work at a small company due to your limited compensation offers, but you'll also need to sift through the ones who are interested to find the best possible options. You may occasionally be tempted to hire anyone willing just to fill seats, but you need to resist that urge. The more discriminating you are, the better the startup will perform.
---
The Atlanta Small Business Network, from start-up to success, we are your go-to resource for small business news, information, resources.

Follow us on Facebook here and stay up to date or catch-up on all our podcasts on demand.
While you're here, don't forget to subscribe to our email newsletter for all the latest business news know-how from Atlanta Small Business Network.
This has been a JBF Business Media production.