To say that the growth of small businesses is integral to overall economic prosperity is a severe understatement. A report by the U.S. Small Business Administration's Office of Advocacy revealed that small businesses account for 44 percent of this country's economic activity. While it has been higher in earlier years, it still represents a significant part of the country's economy. Also, small businesses employ almost half of the country's employees. From offering employment to promoting economic sustainability, small business success is critical to the United States, but many are finding the process of increasing revenue and expanding their workforce challenging.
TrueSpace, a consultancy and research firm, and global analytics company, Gallup partnered to develop The Five Conditions Assessment, an in-depth look at how successful small businesses grow and expand employment opportunities. According to the study, over two million small businesses in the United States have revenue between $2 million and $10 million, and those that get to this stage but experience less than 20 percent of growth fall out of favor with investors.
So, what are the five conditions that help post-startup companies expand revenue and prevent stalling out? These are the takeaways from TrueSpace and Gallup's study from almost 2,500 business owners. 
Related: The Key to Building Strategic Partnerships
Job Creation Is Not Dependent on Time of Operation
One would think that the longer a business is operating, the more likely they are to be established and in a position to hire more talent. However, this study proves this to be untrue. It reveals that "job creation is not a function of a firm's age." They found that 79 percent of businesses that were 10 years old or older were still seen as "Emerging" due to their performance. They were only able to expand and hire more workers when they shifted their approach to business to embrace the five conditions.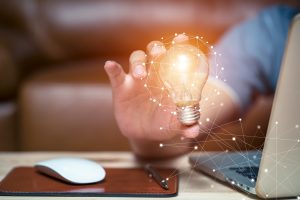 Takeaway: Time is not an indicator of business success. Small business owners cannot only fall back on their experience. There has to be a "fundamental shift" in how companies approach business strategy and growth. 
The Importance of Alignment
The first of the conditions, in this study, alignment, forced companies to answer the question of whether a "business is growth capable." It measures whether a business has aligned time, capital, and talent to focus on a defined market. The study advises that businesses should address these factors when implementing alignment: 
Focus on a target market or segment.

Have a clear plan for establishing and meeting company milestones.

Develop employees into talented workers who have value to the target market. 

Build a unique selling point for their audience. 
When companies focus on talent, a primary element for alignment, companies are 2.7 times more likely to grow at least 10 percent in the past two years. 
Takeaway: Small businesses have to make a strategic plan that incorporates some of the most reliable indicators of success: time, money, and talent. Focusing on all three will give companies a better chance to succeed. In reality, this can look like the implementation of efficient operations processes, smart money management, and strong onboarding tactics. 
Why Discipline Matters
Discipline is the second indicator of small business success, and the goal is to see if companies can scale their efforts. For companies, discipline looks like operation efficiency and whether the company can grow its revenue at the same rate of resources. For driven small businesses to adequately implement discipline, they should: 
Develop and track key performance indicators. 

Create clear metrics for employees to follow. 

Build regulations and protocols to protect employees in the workplace. 

Establish checks and balances in the form of board members and auditors. 
Companies that implement the oversight and performance marker elements of discipline were 2.4 and 2.0 percent more likely to experience ten percent growth, respectively. 
Takeaway: High-performing small businesses create goals and benchmarks, and they motivate their teams to meet them. Goal-tracking and performance reviews are going to be critical in achieving this indicator.  
Being Predictable is a Good Thing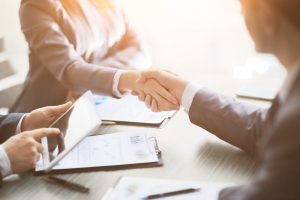 According to the study, the best indicator of a company's future growth is its year-to-year growth and success. This stable growth intertwines with the company's ability to ensure its decision-makers are continually learning and using new information to adapt their approaches. The tactics that business owners take in this particular element have to do with reliably increasing revenue and tracking sales. This step can be in the form of building out CRMs, growing leads and renewals, and using data to predict new problems and make choices about the future. 
Takeaway: Lead generation, building sales funnels, and customer management are critical here. Making these elements priorities are going to be essential to staying ahead of the competition and experiencing stable growth that reassures stakeholders and investors, specifically. 
Related: Hiring Advice from the World's Most Successful Business Leaders
Embracing Endurance
Small businesses that experience success are known to embrace endurance. Savvy leaders can inspire teams to be committed to the company's vision and show emotional stamina. Adopting a new mindset that includes discipline, employee training, learning and development, data tracking, and other sometimes rigorous activities can be challenging for a team to manage in the long-term. This step is where companies have to work on developing the human capital at their companies and create strategies and practices that make it worth an employee's while to stay on. 
Takeaway: Companies are roughly two to three times likely to see 10 percent growth when they make developing credibility, promoting wellness, and engaging in employee recognition hallmarks of their endurance strategies. In addition to benefits, building out a robust compensation system and adequately managing uncertainty are both essential to keeping employees motivated and engaged during this period. 
Creating Value
What creates value? How does the company leadership determine this? These are two questions high-performing small businesses have learned to answer according to this study. Understanding value creation requires leaders to develop sound operational outcomes, create a culture of transparency, and work to create predictable growth. This particular indicator is highly correlated with predictability. 
Takeaway: Ultimately, value creation relies on the careful plans of leadership to create reliable growth patterns. Stakeholders respond well to predictable performance, and each indicator helps to contribute to steady growth. 
Final Thoughts
The success of small businesses is essential to the United States, and any country looking to improve their economy. Because this is the case, companies have to work on finding and following indicators that help them reach sustainable success. TrueSpace and Gallup's study accomplishes this with their Five Components study. For a closer look into how businesses utilize these indicators to achieve long-term success, you can read the study here.
---
The Atlanta Small Business Network, from start-up to success, we are your go-to resource for small business news, information, resources.

Follow us on Facebook here and stay up to date or catch-up on all our podcasts on demand.
While you're here, don't forget to subscribe to our email newsletter for all the latest business news know-how from Atlanta Small Business Network.
This has been a JBF Business Media production.