In 2018, Georgia came in as the top state in the U.S. for small business climate by the National Federation of Independent Business. In 2019, Atlanta ranked as the ninth-best city to start a business by WalletHub. Georgia and the Metro Atlanta area has a lot going for it when it comes to the booming small business culture. One of the reasons the state and capital city are experiencing these exceptional economic results is due to small businesses and startups capitalizing on thriving industries in the state.
It is no secret that sectors like financial technology (FinTech), or health and medicine are helping the state lead the way in small business success.
What are the thriving industries in Atlanta, and why are they listed here? Take a look at Atlanta's stellar industry mix below.
Related: Four Business Trends That Will Define the Atlanta Market in 2020
FinTech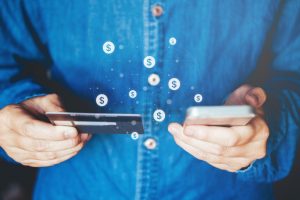 There is a reason why we mentioned this one in the opening of this article. Over the past decade, Atlanta has quietly become the hub for financial transactions in the United States. Seventy percent of all global sales pass through this city. Also, from 2016 to 2019, the number of FinTech companies rose from 90 to 120, so this trend is far from slowing down.
The top 50 companies in this industry have generated revenues of over $72 billion, and these companies have also processed more than $2 trillion per year. This showing has caused Atlanta to take on the title of "Transaction Alley" for its role in furthering the electrification of payments. With three of the industry's significant mergers and acquisitions happening last year, giants like Worldpay, TSYS, Fiserv, and First Data are poised to continue to put Atlanta on the map when it comes to the digital payments industry.
Related: Five Reasons Atlanta's FinTech Industry Is Putting the City on the Map
Logistics and Supply Chain 
With Atlanta having the busiest airport in the world (depending on the year), it makes absolute sense that the city and state would be an epicenter for distribution and supply chain. According to Deloitte, Atlanta ranks as the second metro area for the digital supply chain. Also, four of Gartner's top 25 supply chains come through this city.
Distribution centers are continually popping up around and even beyond the Metro area. Amazon has been a leader in developing these facilities, and their work in the city has caused others to do the same. One of the most recent companies to announce that they are opening a distribution center is Lidl US, a leading grocery retailer with stores all over the globe.
With supply chain innovators like Roadie and Sudu, revolutionizing the city's approach to supply chain and logistics, look for Atlanta's influence in this industry to continue to grow.
Healthcare Information Technology 
When you have healthcare heavy-hitters like the Centers for Disease Control and Prevention, Piedmont Health, and the American Cancer Society located in Metro Atlanta, it isn't hard to see why Atlanta has also become a place for healthcare information technology to thrive.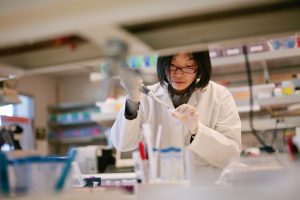 The Metro Atlanta Chamber found that Georgia's healthcare IT sector was the largest in the nation with 225 companies who employ 30,000 individuals. This community of employees is likely replenished by several of the Metro Atlanta area's premier higher education institutions.
The city has even received outside recognition for its healthcare information technology players. On Healthcare Innovations top 100 list of vendors in this industry, four Metro Atlanta companies were in the top 55.
With startups like Rimidi, BioIQ, and ControlRad pushing the needle forward on bioscience and healthcare technology, this industry looks as if it is poised to grow as we head into the 2020s.
Advanced Manufacturing 
While other states may be slowing down in this area, Atlanta hasn't seemed to miss a beat. Georgia has surpassed the U.S. in 10-year GDP growth in the production of machinery, electrical equipment, and fabricated metals. The workforce for advanced manufacturing includes 270,000 employees, and these individuals have helped the state reach a $61.1 billion output.
Many companies in this sector are experimenting with emerging technologies such as 3D printing and the use of robotics and automation. One of the significant elements fueling the further development of companies like Kia Motors, Caterpillar, and Delta TechOpps in Atlanta is the talent. Georgia Tech was ranked number four by U.S. News and Reports for Best Undergraduate Engineering Programs. As a result, these companies have consistent access to some of the best and brightest engineering innovators in the country.
Advanced manufacturing companies also have a supportive infrastructure with the likes of the Advanced Technology Development Center (ATDC), and the Georgia Association of Manufacturers. 
If a company like SoftWear Automation's $4.5 million investment from CTW Venture Partners for their work in robotics is any indication of where Atlanta is going in this field, the future looks bright.
---
The Atlanta Small Business Network, from start-up to success, we are your go-to resource for small business news, information, resources.

Follow us on Facebook here and stay up to date or catch-up on all our podcasts on demand.
While you're here, don't forget to subscribe to our email newsletter for all the latest business news know-how from Atlanta Small Business Network.
This has been a JBF Business Media production.