Atlanta Small Business Network Week In Review for Friday, January 31st, 2020: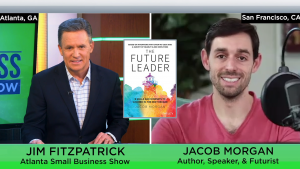 Embrace These 9 Leadership Skills Now for Success Tomorrow – Jacob Morgan, Author of 'The Future Leader'
When it comes to business leadership, many companies have adopted various styles over the years that work best for that particular business. Having the future in mind as we enter into a new decade, experts now question if it's time to change the style of our leadership for the future of our businesses. Our next guest is Jacob Morgan, one of the world's leading authorities on leadership, the future of work, and author of the new book based on the interviews with over 140 of the world's top CEOs titled "The Future Leader: 9 Skills and Mindsets to SUCCEED in the NEXT DECADE." Watch Now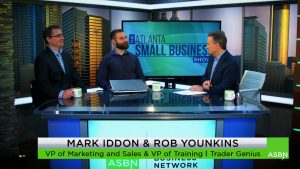 Improve Recruiting Efforts in 2020 by Offering This New Employee Benefit – Mark Iddon & Rob Younkins, Trader Genius
When it comes to handling investments, many people would love to be in control of the process and be able to easily monitor their financial future. Today, we welcome back Mark Iddon, Vice President of Sales and Marketing at Trader Genius, a company that designed stock trading software for its customers to easily learn and apply strategies that will benefit their understanding and handling of their personal investments towards reaching their financial destinations. He is joined by Vice President of Training, Rob Younkins to demonstrate just how the product works. Watch Now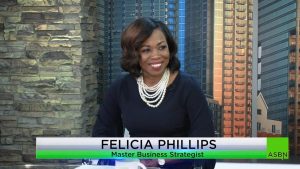 10 Money Management Mistakes Small Business Owners Should Avoid
Making money management mistakes is pretty typical for any new entrepreneur or business owner, however, you can avoid huge issues by paying attention to the numbers from day one. Many entrepreneurs start out in business full of expectations, excitement, and dreams, but without any financial wherewithal. They don't take the time to properly conduct market research so that they can understand their industry and customer base. On today's show, we're pleased to welcome back Dr. Felicia Phillips, Founder, and CEO of Felicia Phillips Unlimited and the Pinkpreneur Network and also, the Creator of MogulCon. Watch Now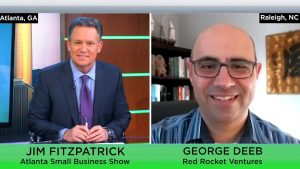 Use This Technique to Influence Your Customers' Buying Decisions
On today's show, we're pleased to welcome back George Deeb, Managing Partner of Red Rocket Ventures, to discuss the importance of emphasizing the "Why" behind product sales. George is also the author of over 300 lessons for startups and business owners. To watch more thoughtful and insightful interviews with George, click here. Watch Now
---
The Atlanta Small Business Network, from start-up to success, we are your go-to resource for small business news, information, resources.

Follow us on Facebook here and stay up to date or catch-up on all our podcasts on demand.
While you're here, don't forget to subscribe to our email newsletter for all the latest business news know-how from Atlanta Small Business Network.
This has been a JBF Business Media production.