Most of us are probably familiar with multi-millionaire stockbroker, author, and philanthropist, Chris Gardner, who was the inspiration for Will Smith's critically acclaimed film The Pursuit of Happiness. In the film, Chris is a homeless, single father, struggling to break into the financial industry, and ultimately, reaches the pinnacles of success. Our guest today has been on a similar journey. From moving between homeless shelters and other temporary living as a child to now owning a 20 million dollar, technology-based logistics company, he continues to grow his business and inspire those around him. We're pleased to welcome Co-founder and CEO of Sudu, Amari Ruff, whose clients include Walmart, Delta Airlines, Georgia Pacific, and UPS.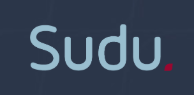 When you experience hard times or challenges as a child, as Amari did, those trials give you the ability to persevere through anything. Amari says that he has always lived his life with a 'glass half-full' mentality and that there's always a silver lining to whatever you may be going through. At a young age, Amari and his family moved around frequently during his father's time in the military. Living in one place for only a couple of years at a time isn't exactly conducive for making friends. That is what drew Amari to sales and business development in the first place; the ability to form partnerships.
So, what kept Amari motivated during the tougher times? He says the world we live in today is full of opportunity. Surround yourself with positive people. Recognize your strengths and weaknesses, and work hard to achieve your goals. Today, he's motivated by the desire to provide a better life for his family, than the one he had.
Amari got his start once he saw an opportunity in the trucking logistics and transportation market. This is an industry that will never go anywhere regardless of what the economy is doing. When Amari first jumped into the business, his goal was to create a traditional trucking company with a really cool culture that he could leverage owner-operator assets to help them make more money. However, once he started seeing all the inefficiencies, and realized it was going to be a lot more capital than he had anticipated, he pivoted towards a non-asset based model, and Sudu took off. That's when he saw an opportunity to integrate technology into all of the manual processes. By using machine learning and collecting tons of data points, they could develop algorithms to complete processes without human touch.
Today, Sudu has several high-profile clients from Walmart, to Delta Airlines, to UPS. Sudu brings incredible value g to their businesses. The technology and efficiencies that Sudu provides are real and tangible. Although they are a small knit team, their service levels are immaculate. They execute well and communicate when things don't go to plan, all while providing a solution that is different.
"The way you eat an elephant is one bite at a time," says Amari, "Enjoy the small victories."
---
The Atlanta Small Business Network, from start-up to success, we are your go-to resource for small business news, information, resources.

Follow us on Facebook here and stay up to date or catch-up on all our podcasts on demand.
While you're here, don't forget to subscribe to our email newsletter for all the latest business news know-how from Atlanta Small Business Network.
This has been a JBF Business Media production.