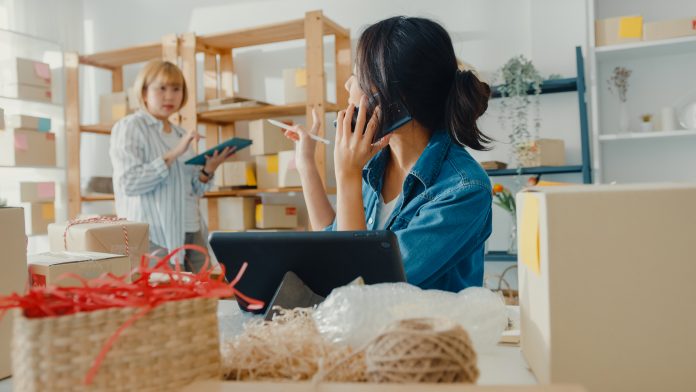 In the race of maintaining an online presence, businesses are being visible on multichannel to reach their target audiences. The plethora of digital platforms has given a chance to business owners to interact with their audience on more than one channel. However, managing multiple marketing channels can be overwhelming and difficult for sellers. The solution for multichannel management lies in outsourcing to the right service provider.
Managing multiple platforms deviates the seller from important tasks that are essential for business growth and revenue generation. The seller would be able to grow successfully if the management of multiple channels is done effectively.
Given below are the tips on conquering multichannel management for business efficiency. We will cover multichannel management tools, challenges faced by sellers in multichannel management, and tips for effective management.
Why Multichannel Management is a Priority for Businesses
The online retail market is fragmented as the customers are using different online platforms to shop. These platforms can be an online store, a marketplace, or a social media platform. With so many platforms to manage, businesses find this to be a difficult task. At this point, outsourcing multichannel management will help businesses in achieving success-oriented goals.
Pointers explained below shows the importance of multichannel management and why it is required by businesses:
Every product has a different set of audience and gaining their attention is the foremost task of the seller. Using multiple sales channels gives a wider visibility and audience that can become potential buyers.
When you are selling your product on various platforms, you are targeting a diverse audience. With multichannel management, they can diversify the revenue streams and maximize sales potential. By selling on various channels, you can know about the buying habits and preferences of your customers. 
Enhance Customer Experience
Multichannel management helps businesses create a unified customer experience across all channels. The customers can shop and interact with your brand most conveniently. 
Adapt to Consumer Preferences
Multichannel management allows businesses to adapt to consumer preferences by offering different purchase options, such as online marketplaces, social media stores, store websites, and app mobile shopping.
By selling through multiple channels, businesses can collect more data about their customers, which can be used to improve marketing campaigns and product offerings to specific channels.
eCommerce is a world of intense competition and as a business, it becomes challenging to match the pace. Multichannel management is essential for businesses that want to stay ahead of the competition. It allows businesses to interact with customers, provide a seamless shopping experience, and differentiate themselves from their competitors.
Challenges Faced in Multichannel eCommerce Management
Multichannel eCommerce sales come with some challenges that businesses need to address to ensure success. At this point, outsourcing to a multichannel marketing service is the right option. 
Some of the major challenges include:
It becomes challenging to accurately track stock levels, avoid overselling, and synchronize inventory information across different platforms. The task becomes daunting and difficult in the long run.
Maintaining Channel Consistency
Maintaining a consistent brand image, customer experience and communication on all platforms can be difficult. If it is a large product catalog then ensuring that product information, pricing, and promotions are consistent may become a challenge.
Fulfilling orders from multiple sales channels can be a complex task. It requires coordinating inventory availability, picking, packing, and shipping processes across different channels. This can be especially challenging when orders need to be fulfilled within the time frame.
Integrating different sales channels and systems is challenging as it requires robust solutions to ensure smooth data flow, synchronization, and real-time updates between systems.
Managing Customer Service
Providing consistent and timely customer support across multiple channels can be difficult as it requires coordinating customer inquiries, order updates, and issue resolution across different channels. 
Channel Evaluation and Optimization
Determining which sales channels are most effective and profitable requires regular monitoring and analysis. Understanding the performance of each channel, identifying strengths and weaknesses, and making data-driven decisions for channel optimization becomes time-consuming and complex.
Ensuring competitive pricing for products across multiple sales channels can become a challenging task. It requires monitoring and adjusting prices to remain competitive while considering different fee structures, discounts, and promotions. This becomes a challenge especially when managing multiple sales channels.
Data Management and Analytics
Managing and analyzing data from multiple channels can be a challenge. It requires powerful data management tools to collect, consolidate, and analyze data from different sources. This allows businesses to generate accurate reports and insights that can be used to make informed decisions.
As a business grows and expands its reach to new channels and platforms. This increases traffic and volume of orders thus increasing multichannel management. The business and the infrastructure should be adaptable to scalability.  
10 Strategies to Achieve Multichannel Management
A workable plan, effective processes, robust technology solutions, and reliable systems are some challenges that should be duly addressed for successful multichannel operations. Overcoming these roadblocks can help businesses uplift the benefits of multichannel eCommerce sales and drive growth. 
Using Multichannel Marketplace Management Platforms

 
Consider opting for a multichannel marketplace management platform like ChannelAdvisor or Sellbrite. These multichannel eCommerce management platforms help simplify inventory, order management, and listing processes across multiple marketplaces, maintaining consistency and saving time.
Leverage Multichannel Listing Services
Explore multichannel listing services such as Listing Mirror or Ecomdash. These allow you to create and manage product listings across various channels from a centralized platform. This is a good way to increase sales and reach a wider audience.
Centralized Inventory Management
Adopt a centralized inventory management system that syncs inventory levels in real time across all sales channels. This ensures accurate stock visibility, minimizes overselling, optimizes order fulfillment, and increases customer satisfaction.
Standardize Product Information
Maintain consistent and standardized product information across all sales channels. Ensure that titles, descriptions, images, and attributes are uniform to provide a cohesive customer experience and avoid any discrepancies.
Automate Order Fulfillment
Introduce an automated order fulfillment system that works with various sales channels. This will help you streamline the order handling, picking, packaging, and shipping processes, reducing human mistakes and increasing efficiency.
Invest in Robust Integration Solutions
Explore integration software like API connectors or middleware platforms that seamlessly connect various sales channels and back-end systems. These integrations ensure smooth data flow and real-time updates between platforms.
Monitor Performance Metrics
Keep track of how well each of your sales channels is performing by regularly analyzing performance metrics such as sales volume, conversion rates, and customer feedback. This data will help you identify your top-performing channels and make decisions about how to optimize them.
Prioritize Customer Service
Provide consistent and responsive customer service by using helpdesk software or customer service tools to manage inquiries, order updates, and resolve issues promptly. This should be done across all sales channels. 
Utilize Analytics and Insights
Use analytics tools to gain insights into how customers behave, how well your channels are performing, and what trends are happening in the market. This data-driven approach will help you identify growth opportunities, adjust your strategies, and optimize your multichannel operations.
Stay Updated with Channel Policies
Regularly review the policies and guidelines of each sales channel. Understand any changes in terms of service, fees, or listing requirements to ensure compliance and avoid any disruptions.
Conclusion
Efficient multichannel management needs strategic planning, tech solutions, and constant optimization. By using multichannel marketplace management services and following these tips, you can simplify your operations, improve customer experiences, and grow your sales across multiple channels. This becomes a time taking task and the businesses are not able to allot time to their core responsibilities. Here, outsourcing multichannel eCommerce management is the right option so that the seller can focus on revenue generation and business growth.