Your brand's identity is the essence of who you are. It injects confidence in your people and business and sets you apart from your competitors. Great branding helps you to humanize your company, creating a deeper and strong connection with your target audience. They see you, they hear you, and they can relate to you. However, sometimes you need to work on your brand identity to improve it.
For that reason, you need to choose brand refresh or brand redesigning. But you need to choose the one based on your goals and brand conditions. Wondering how they are different from one another? Read more to get an idea.
What is a brand refresh? 
A brand refresh is considered a tactical maneuver. Things involved in the brand refresh process will depend on how you want your customers to perceive your brand. Generally, the idea of brand refresh is to greatly impact how your company sounds, feels, and looks to your consumers. This means changing:
Your visual branding

Your brand voice

Your product offering and customer service
Your brand must reflect current market trends and methods as the industries grow and change. If your company stays the same while all the brands in your particular industry change, adopt newer ways of communicating with their audience, and get fresher logos, you risk losing your competitive edge.
Benefits of a brand refresh
There are plenty of important and lucrative advantages of brand refreshing for business owners. Firstly, this marketing strategy keeps a company up to date and strengthens the brand to ensure the business is still competitive in its market.
You will upgrade your company while keeping its core intact. This means your company will still speak to the same target audience but with a more engaging, contemporary, and attractive visual identity.
If you plan to expand, a brand refresh can help you. New visually appealing elements through the brand refresh will attract new customers. On top of that, with the help of brand refresh marketing materials, you can make your brand the center of public consciousness. In fact, many brand refreshes have gained a lot of attention.  
Example of brand refresh
Microsoft is one of the most remarkable examples of a brand refresh. Imagine if Microsoft had never brought changes in their branding and kept the same logo and brand identity as they had in 1975. Would it still be in demand? 
Over the years, this company has greatly evolved to aesthetics that attract customers. Microsoft has changed its logo, colors, graphics, and representation along with the market changes to beat its competitors like Linux and Apple.
Things to consider for a strategic brand refresh 
Competitive analysis
You need to sound, feel, and look different from others in the market. And for that, you need to know what other companies are doing. Competitive analysis will help you look at important factors like:
Colors, logos, styles, fonts 

Key messages and taglines 

Value proposition
Brand key message
When you research and understand the market perception, you need to craft engaging key messages that give you a unique standpoint in the market. This message should have the ability to reach your audience at both emotional and rational levels.
Logo Update
You need a distinctive visual identity composed of a color palette, logo, photography, styles, textures, fonts, and other brand elements. Opt for the logo elements that reflect your message and brand values.
What is a brand redesign?
Redesigning, commonly known as rebranding, is a technique to completely transform your brand. Generally, the primary goal of rebranding is to change and influence a customer's perception of a product or service that a business offers. Also, the brand needs to make changes based on what will appeal to its current, potential, and new customers.
There are several reasons why a company wants to change its image. For example, they might want to reposition their visions and company to display a change of focus to customers. Or they simply want a technique to appeal to a new group audience, set themselves apart from your competitors, or expand your business scope.
Typically, companies consider a rebranding when:
The current identity is out of date 

Old marketing techniques are not helping  

Competition is growing over time, so that brand needs changes to stand out 

The audience is changing 

There is a need to mark new products and services 

Industry expectations have changed 
Benefits of rebranding 
Though opting for a complete rebrand is a big decision, the advantages of rebranding make it worth it. A strategic rebranding effort can offer several benefits:
Offer opportunities to increase prices and enter a new market 

Distancing a company from negative perceptions 

Improving stakeholder engagement and brand image 

Attracting more valuable customers 

Differentiate you from competitors 
Example of rebranding
Our all-time favorite Dunkin' Donuts was established in 1950, but it has evolved significantly. Recently, they have changed their logo, which doesn't have a "donut" in their name, and established a completely new identity. 
If you check the logo of this brand, you will notice that they have changed their logo multiple times in the past few decades. The first time they changed their logo was in 1960, 1977, 2002, and 2007. The last change was done in 2009.
Things to consider for a strategic rebranding 
Understand why you need a rebrand
You can only make the right decisions when you know why you're doing it. Think about the purpose of rebranding and how it can help you expand your business. Once you do that, perform a complete competitive analysis to look for elements that help other companies grow.
Articulate your brand heart
 Your brand heart is composed of:
Vision: what future do you want to create? 

Purpose: why do you exist? 

Values: how do you work? Who are you? 

Mission: how can you create the future 
These elements will impact every aspect of your brand. Pay special attention to each element to create a brand that can grow.  
Clarify your brand message 
Though you need to change your brand logo, tagline, and marketing strategies, you also need to change your message. Your message needs to reflect your objective and vision to engage your audience.  
What is the difference between a brand refresh and a redesign?
You may have seen many successful companies changing over time, adjusting their brands based on the market and customer's perspective. Most of these companies either opt for a brand refresh or brand redesign.
A brand refresh doesn't mean a fundamental change; it primarily focuses on the brand's logo and a few other minor things, adjusting them according to the current market. Contrary, a redesign will include more serious changes.
Brands that rebrand themselves often start by changing their logo and visuals. A complete rebrand is done to change the message of the company and its identity, which requires creating and implementing new marketing techniques.
You will need to refresh your brand to make it more appealing and update it to attract your customers. It's also a great idea if your brand needs to address specific market conditions or if the connection between your audience and brand is lost. Refreshing involves changing your slogan, adjusting colors, opting for new marketing materials, and tweaking your fonts and logos.
If your company is not completely outdated, you can choose refreshing instead of brand redesign. This way, you can preserve the integrity of your company while targeting a wider audience and making it more relevant.
As we have discussed, rebranding is more complex and goes beyond changing the logo or website. It will give a completely new applied look to your brand. This strategy requires you to come up with a new philosophy and brand story. Sometimes, it also means changing your primary audience. You can opt for a rebrand if you notice that your company is no longer valuable in the evolving market or if you completely change your business.
Rebranding is also imperative if you decide to merge with another company or when you plan to conquer a completely different industry. This is also crucial if your brand fails to tell its message to people or lacks consistency throughout the brand.
While rebranding is a perfect opportunity to change people's outlook toward your brand, it's also super risky. You can lose your value because of a poor rebrand. It's imperative to deliver a clear as well as new brand message instead of just playing with the one you already have.
In a nutshell, rebranding and brand refresh are two important strategies that a company can use to boost sales, improve brand identity, gain more customers, and retain old clients. However, choosing the right option is important to ensure your business benefits from it rather than destroying its image.
---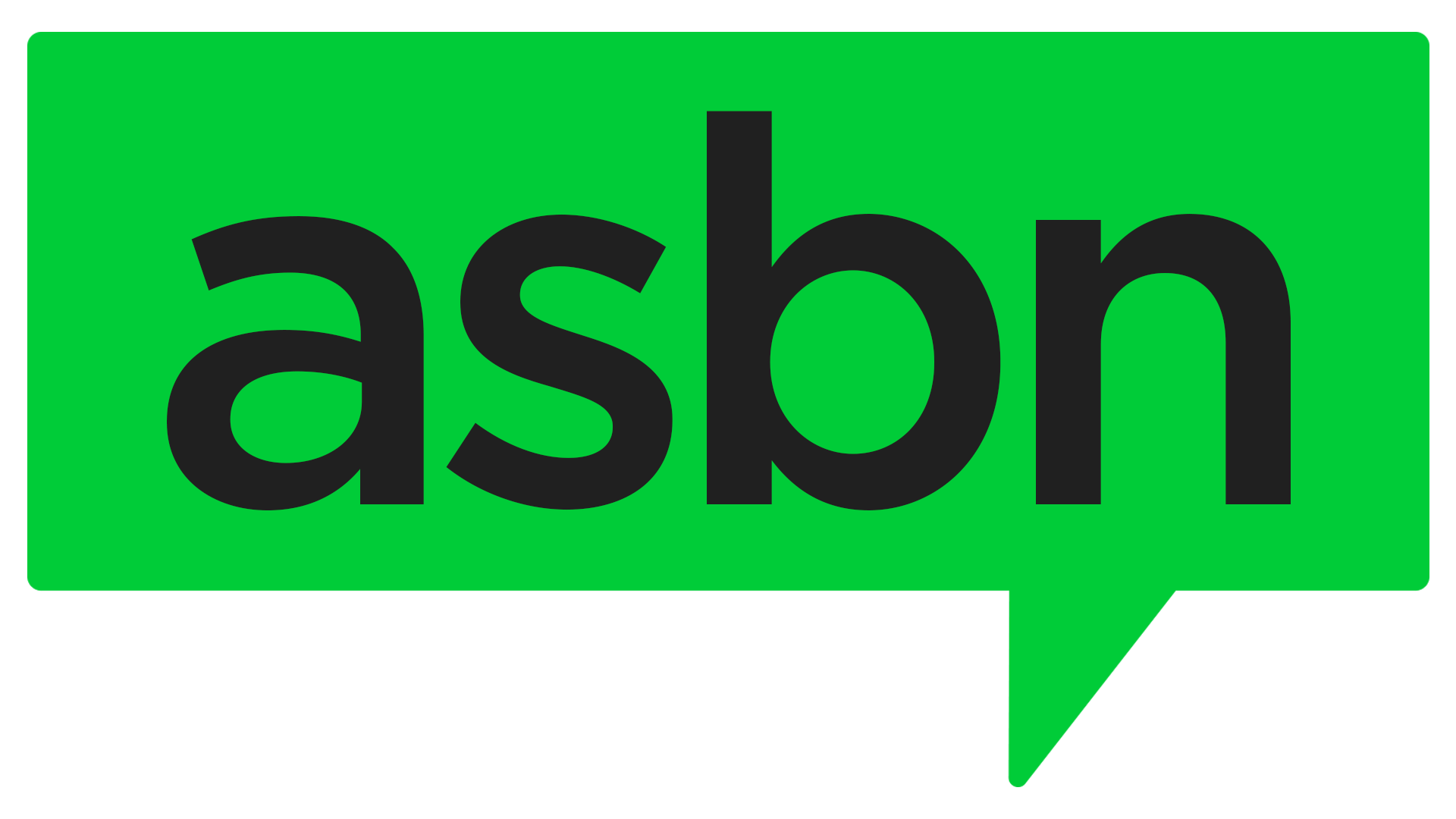 ASBN, from startup to success, we are your go-to resource for small business news, expert advice, information, and event coverage.
While you're here, don't forget to subscribe to our email newsletter for all the latest business news know-how from ASBN.