According to the Annual Retail Trade Survey, the eCommerce industry went through a boom during the pandemic, recording an increase in sales of $244 billion during 2020, the first year of the pandemic.
Even though eCommerce has been present for years, it was during the pandemic that it re-emerged into the spotlight and continues to grow at an unstoppable rate.
The pandemic gave birth to a shifting consumer behavior that emphasizes online selling platforms, encouraging many brick-and-mortar stores to expand their business by opening up their online selling platforms, becoming a part of the future of shopping and retail.
Keeping in mind the rapidly progressing technology industry, here are some of the eCommerce trends that small business owners should keep an eye on, as they have great growth potential in the market.
8 Great eCommerce Trends
1. Buy Now, Pay Later
That's right; the buy now pay later, or BNPL trend, is getting fame in eCommerce at an incredibly rapid rate.
Originating in 2010, this concept was introduced to address pain points such as the increasing number of credit card companies that charge exorbitant fees whenever making transactions and other hidden fees.
According to this payment model, shoppers are allowed to buy products, even if it may seem out of their budget, by paying through installments within a set period rather than coming up with all the money upfront.
A great benefit of the BNPL model is that it allows people to make payments in installments without having to use their credit cards and be charged other fees, such as credit card interest. This is why a majority of online shoppers prefer this method of payment as opposed to using their credit cards.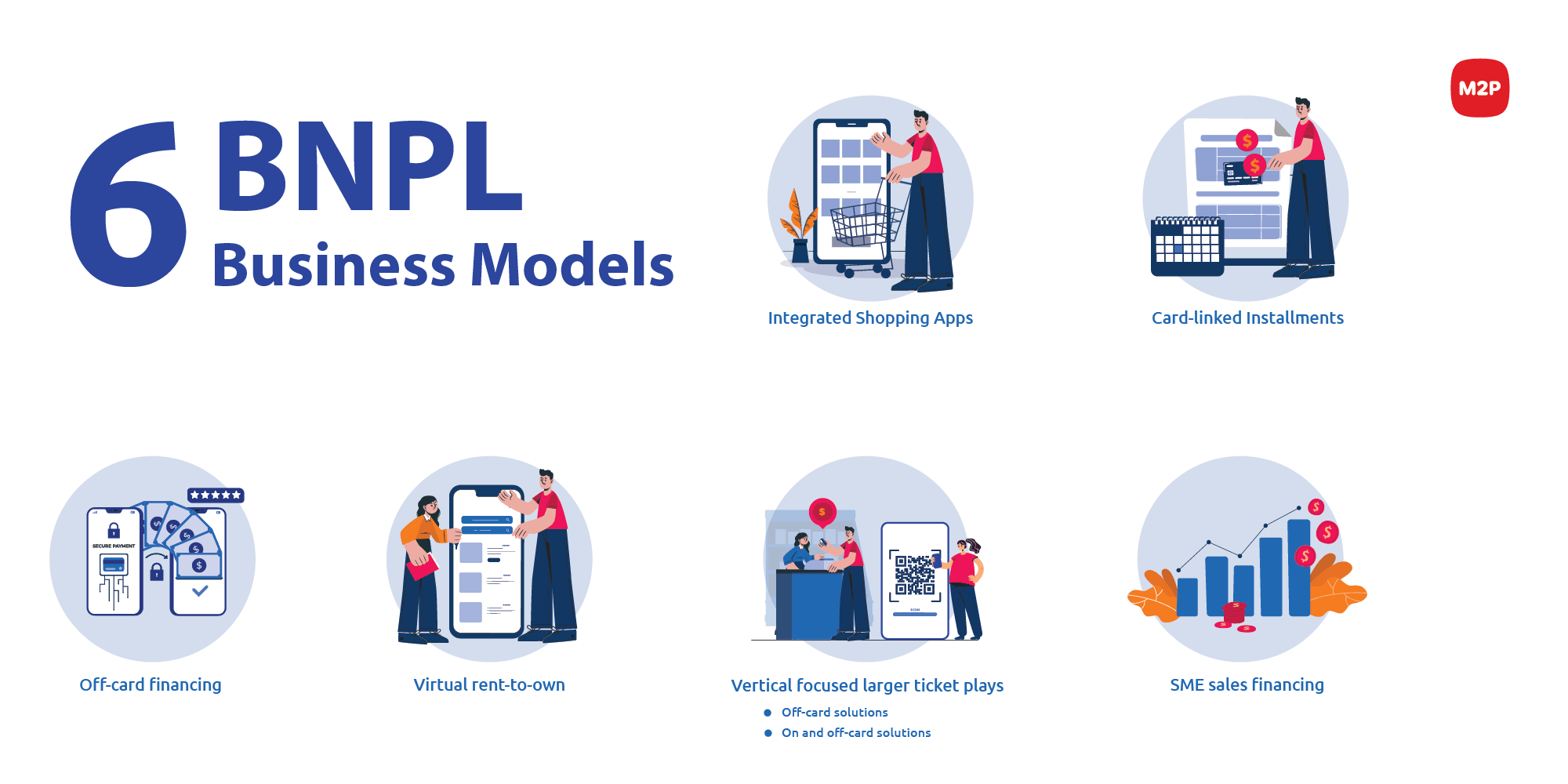 The retail industry has also shown signs of positive growth through a boost in sales and a faster checkout process by implementing this payment method.
2. Heavy Emphasis on Personalization
Nowadays, most selling platforms aim to make the shopping experience tailor-made to be as personal to each shopper as possible through artificial intelligence and modern-day technology.
Customer loyalty plays a major role in increasing sales, which is especially useful for eCommerce companies.
Frequent online shoppers have stated that they are more likely to stay loyal to an online selling platform that offers a personalized shopping experience, keeping their needs and interests in mind when recommending products and services.
Factors To Be Considered
Many factors come into play that eCommerce companies must consider when designing a personal experience for shoppers. Many sites now record shoppers' website purchases and use this data to provide recommendations for their past purchases.
Sometimes an online marketplace might mail you a coupon according to your birthday or offer exclusive discounts. Implementing such features onto your online selling platform is essential because it creates a multi-layered experience for shoppers across different social media platforms, increasing the probability for the shopper to buy from your website.
Additionally, offering diverse payment methods is also essential for sales growth. Due to the increasing number of payment methods nowadays, you might lose a customer if your platform does not include a form of payment preferred by the potential consumer.
3. Artificial Intelligence
Artificial intelligence has developed greatly over the years, leading to AI opening up to offer more practical uses and aid in different industries. The retail and eCommerce industry is one of them, with Artificial Intelligence playing an integral part in transforming the shopping experience to be much more convenient.
The use of artificial intelligence within eCommerce is growing at an alarming rate. AI can collect customer data, such as their shopping behaviors, which is valuable information for the growth and development of an online selling platform.
Using data gathered by artificial intelligence, platform owners can learn a great deal about their consumers, such as their preferences, how they shop, and the time they take to purchase a product. Online selling platforms can utilize this information to implement updates, tweaking the shopping experience to be more personalized for their consumers.
4. Video Marketing
This form of marketing is currently a hot topic in eCommerce, with many companies basing their campaign around video content marketing due to its effectiveness in boosting their sales.
A growing trend amongst many online retailers is to include videos with their products, usually used to explain their function and purpose.
 These video explainers are all the rage in the market, and rightfully so, if you think about it. Posting videos showing the product in use rather than posting a few pictures accompanied by written information on the product allows consumers to witness how the item works firsthand.
This eliminates any guesswork that might have otherwise made it less likely for the consumer to invest in the product.
When you watch the product video, you have a much better sense of its dimensions and size, increasing the likelihood of you potentially buying the product. Furthermore, consumers prefer watching a condensed video showcasing the product's features to reading about it. 
5. Brands That Have Aligning Beliefs
Many factors relating to the type of brands and the nature of what kinds of companies the general public have changed throughout the years. Rather than going for brands and companies with profits and a big name in the market, their perceptions have evolved with time.
Nowadays, consumers are most likely to invest in a company with beliefs that align with theirs. So much so that, for many customers, this alone is their top priority when looking for platforms to shop on. Consumers want brands with solid core beliefs and certain practices implemented that ensure they firmly believe in them, rather than just talking about them for publicity.
An example is if an eCommerce company claims that they are all about environmentalism and do good for the earth, they would need to implement features backing up these claims, such as an option for the shipment to arrive in recycled, environmentally-friendly packaging.
Moreover, beauty and apparel companies that promote inclusion should include people from different ethnic groups and weight classes as part of their marketing and advertisement campaigns.
6. Visual Search Option
In the tech community, reverse image searching involves uploading a picture onto a search engine to determine its source.
However, recently integrated with eCommerce, this feature has revolutionized the shopping experience. Through the visual search and Google's Multitask Unified Model algorithm, you can now upload the image of a product you seek onto the platform. The search engine will display all ads related to that product.
This feature may seem pretty simple on paper, but it was something that eCommerce companies had been lacking for a long time. Introducing this feature to the eCommerce industry has opened up new possibilities. 
Furthermore, combining this feature with Google Lens has made visual searching seamless and easy, allowing you to shop for the product you found a picture of with a tap.
7. Livestream Shopping
Besides eCommerce, live-streaming culture also gained a fair share of popularity amidst the pandemic. According to the American Marketing Association, live streaming platforms amassed a combined total of 1.7 million users and are expected to increase yearly.
Many organizations and companies also noticed this concept's growing fame, giving birth to Livestream marketing, which is essentially the best of both worlds.
This form of marketing allows consumers to shop for products while they are enjoying the live stream, allowing them to shop in real-time.
Not only does this help brands with marketing, but live stream marketing also benefits the influencers, allowing them to interact with the audience, making the stream much more engaging.
8. Influencer Marketing
Speaking of influencers, social commerce is another subcategory of marketing that has seemed to catch on and has the potential for future growth.
Influencer marketing involves promoting products and services through personalities on social media who market the product within the content they produce.
Including promotions within short and long-form videos through notable influencers enables organizations to target a wide audience on social media platforms.
Conclusion
Technology is progressing at an astonishing rate, making it essential for eCommerce to adapt and take advantage of these inventions to elevate their online selling platform to another level.
Making updates to your eCommerce platform while keeping these trends in mind will not only allow results in growth for your company, but they require little to no investment, making them the perfect trends for small businesses currently establishing themselves in the market.