We recently closed out the 1st half of the year and many small businesses are currently in the process of forecasting for the balance of 2019. Savvy small businesses understand the value of revisiting their strategic plan at the mid-year point. Those small businesses are asking themselves relevant questions such as what went right during the 1st half of the year? What went wrong during the 1st half of the year? What can we do better the 2nd half of the year?

A strategic plan is a written document that serves as the focal point for small businesses. It succinctly lays out a company's goals and explains why they are important. The strategic planning process also helps small businesses identify areas for potential improvements so they can operate at their fullest potential. Strategic planning is the intentional process of crafting that strategic plan and serves as a blueprint for a small business. The ironic thing is only a small percentage of small businesses consistently engage in strategic planning year after year and even a smaller segment of those businesses review their strategic plans at designated milestone points in order to make needed adjustments.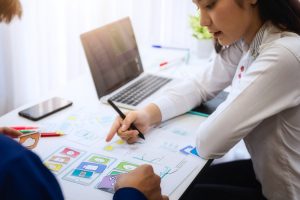 The ability to plan for the long term and execute short term tactics is a process that will produce better outcomes and more realistic operating guidelines for small businesses.  Too often strategic plans are put on the back burner and not kept at the forefront of the small business continuum.

Every small business planning for success needs to engage in the strategic planning process both at the beginning of each year, at the mid-year point and finally at year end.  Small businesses generally don't need the sophistication and time consuming strategic planning process of Fortune 500 companies. Fortunately, there are strategic planning methodologies specifically suited for small businesses.

Effective strategic planning for small businesses begins with revisiting the foundational aspects of the business which include company mission, vision, and core values.The strategic planning process continues with identifying some broad-based goals and objectives for the year. Once those broad-based goals and objectives are identified it is then time for the heart of the strategic planning exercise called the SWOT analysis. SWOT is an acronym for strengths, weaknesses, opportunities, and threats. Ideally, the SWOT analysis should be a brainstorming exercise with the business owners and key strategic decision makers within the company.

Each one of the four SWOT quadrants should be completed by answering a set of relevant questions for each quadrant:

Strengths – What is working well? What is making a difference? What value do we Bring to our customers? What do we do really well? What are our differentiating factors?

Weaknesses – What is not working optimally? What is not making a difference? What processes need improving? What hinders our sales? What do our customers dislike?

Opportunities – What needs to be improved or changed? What should we stop doing? What should we start doing? What are our differentiating factors?

Threats – What is threatening our business? Customer trends? Technology trends? Economic trends? Financial threats: Costs? Revenue? Debt? Cash flow?

Once the SWOT analysis has been completed the next step is to review each SWOT quadrant and begin developing strategies which build on strengths, resolve weaknesses, exploit opportunities and avoid threats.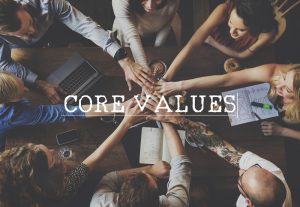 The final step in strategic planning is to come up with specific interim goals and a relevant set of key performance indicators (KPIs) and metrics around those goals. Detailed action items should be assigned to team members with due dates attached to those team member deliverables.

Strategic planning doesn't have to be and shouldn't be a cumbersome and bothersome process. Small business owners should view strategic planning as a necessary precursor for success.
The upside to strategic planning is that those companies who choose to engage in a consistent and persistent strategic planning exercise on an annual basis at a minimum will begin to distance themselves from their competitors and gain more market share.

Benjamin Franklin's famous quote rings true: " If you fail to plan, you are planning to fail!"

---
The Atlanta Small Business Network, from startup to success, we are your go-to resource for small business news, information, resources.

Follow us on Facebook here and stay up to date or catch-up on all our podcasts on demand.
While you're here, don't forget to subscribe to our email newsletter for all the latest business news know-how from Atlanta Small Business Network.
This has been a JBF Business Media production.