On this episode of the Atlanta Small Business Network we welcome Terri Denison, Georgia District Office Director at the U.S. Small Business Administration, and Mark Collier, Business Consultant at UGA Small Business Development Center in Dekalb County. They share with us the way in which their companies work closely together in order to provide a variety of helpful services to the small businesses and entrepreneurs of Georgia.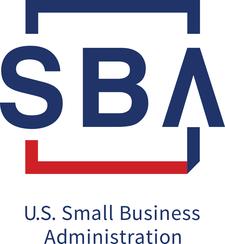 Terri begins by saying that despite the misconceptions of the U.S. Small Business Administration, as a federal government agency their mission is to help support the United State's economy through the creation and growth of small businesses. The core of their processes involves what they refer to as "the three C's"; capital access, counseling and education, and contracting, particularly federal government contracting.
Terri says that although the SBA has done direct lending in the past they have not been involved with it for almost 30 years now. Instead, the SBA guarantees loans for small businesses made by private commercial lenders. They provide small businesses with their list of participating vendors so the small business would be able to approach that lender and submit an application for that loan. After that, it is up to the lender to decide whether they can do the loan conventionally or if they can only make it with the help of an SBA guarantee.

And Mark says that this is where his company is able to help and provide their services. Often some entrepreneurs or small businesses may think they are ready to take the next step when in reality they aren't, making UGA SBDC a great resource for these entrepreneurs. It can help them to see whether their ideas are feasible and, if it is feasible, how entrepreneurs can lay out their case with the numbers that the lender will be favorable towards.
To hear more from Terri and Mark about how their companies work together to provide resources for small businesses check out the full interview above.
---
The Atlanta Small Business Network, from start-up to success, we are your go-to resource for small business news, information, resources.

Follow us on Facebook here and stay up to date or catch-up on all our podcasts on demand.
While you're here, don't forget to subscribe to our email newsletter for all the latest business news know-how from Atlanta Small Business Network.
This has been a JBF Business Media production.