"I'm not a target; it won't happen to me." These are the words most individuals and small businesses probably say when they think about cybersecurity if they even think about it. Most small businesses think that cybercriminals and hackers are going to go after the big prizes, like banks and financial institutions, huge retail conglomerates, or secret government systems. Large profile hacks of Yahoo, Sony, Equifax, and Target seem to support this conclusion, but the news doesn't always cover the mundane, daily threats inherent in today's connected world. With recent trends in cybercrime, however, there has never been more reason to be worried about cybersecurity.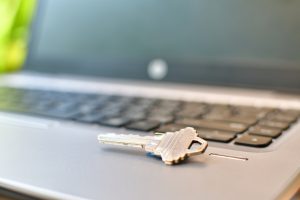 It's safe to say that most small businesses probably don't have a robust cybersecurity program. If they even have an in-house IT department, the most they probably do is put a password on their wireless network and perhaps physically secure their server rooms. Encrypting stored data or building firewalls into their network architecture is most likely beyond the scope of most small businesses. While this can be partially attributed to a lack of capital, lack of knowledge about the risks is also a factor. Small businesses may think they don't have the assets to even tempt a cybercriminal. However, consider this: even a basic cybercriminal with one system and some entry-level programs can break a simple password in a manner of minutes. Unsecured networks are an even bigger threat. A lot of cybercrime nowadays is almost completely automated as well; a hacker can set up a system to target lightly secured or unsecured networks while he is sleeping. It's a constant threat.
With the rise in ransomware, a small business' vital data could easily be encrypted and "ransomed" for a small fee. This particular malware can enter a company's intranet in any number of ways, but the most common is easily through simple phishing attacks, where an attacker sends malware in some sort of benign email. Untrained employees who aren't concerned about security may click on a malicious link or download a malicious file, and the attacker is in the network. While most companies may be utilizing cloud storage, locally saved files may be threatened. Ransomware has cost large companies with robust cybersecurity programs millions of dollars, and small businesses are no exception. If an attacker can ransom 100 companies at even the relatively paltry sum of $500, that's a healthy payday, and the global reach of today's cybercriminals makes that an insignificant number. Leaving cybersecurity out of a company's business plan is essentially akin to leaving one's car door unlocked in the middle of a city. It's inviting crime.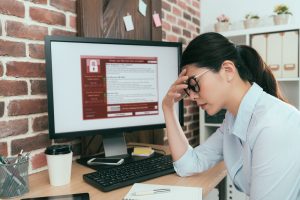 There are many ways malicious actors can attack your small business network. They can pose as a potential employee to try and gain access, they can hack your Wi-Fi network, or they can try and open up a backdoor into your network through malware introduced via a phishing campaign. Some hackers are small businesses in their own right, with employees whose sole job it is to try and make money off of cybercrime. Worse still is when these processes are automated so they can occur at all hours of the day. However, these criminals are, in many cases, looking for low-hanging fruit. They are looking for networks with simple passwords or unsecured networks completely, easily hacked intranets or businesses without physical security controls. A quick search around YouTube shows how easy it is for a bad actor to come up with a fake story on the fly and gain access to sensitive areas.  
With even a little bit of interest, a company can take steps to harden itself against these sorts of attacks. There are a plethora of reputable cybersecurity consulting firms or contracting companies who can help you take steps to secure your small business. It's an unfortunate reality of the world we live in that this is a constant threat, but your goal as a small business owner is to make a cybercriminal move on to the next company. You need to worry about cybersecurity so that a hacker doesn't take what you've built.
---
The Atlanta Small Business Network, from startup to success, we are your go-to resource for small business news, information, resources.

Follow us on Facebook here and stay up to date or catch-up on all our podcasts on demand.
While you're here, don't forget to subscribe to our email newsletter for all the latest business news know-how from Atlanta Small Business Network.
This has been a JBF Business Media production.