If you're an entrepreneur, you've probably benefited from advice, stories, tips, and tricks that other entrepreneurs have shared with you. There is one thing that you shouldn't take from other businesses; however, you shouldn't attempt to share a legal contract. When you try to copy a contract from another business for your own, you place your business at risk.
If you don't see why borrowing a legal contract is something to avoid, here are five reasons that can help you understand why it isn't the right idea.
You don't know who drafted the original contract
When you try to borrow a contract from another business owner, you should think twice; you don't know how exactly they came by the contract. Did they pay a professional lawyer to draft it, or did they find it posted on a template site on the internet, and simply copy the language? If they did get it off the internet, they may not tell you the truth about it.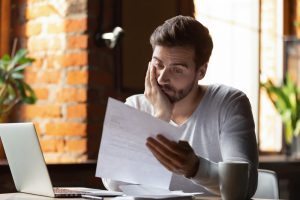 Templates posted on the internet are not necessarily drafted by qualified people. Often, they are put together by inexperienced students. There's no way that you can know that the contract you borrow has all the provisions that you need.
What if you did know for certain that a contract was drafted by a qualified lawyer? Even so, it would be a contract created for another business. You have no idea what instructions the lawyer received, and what specific provisions were included or left out at the client's request. Contracts are not one-size-fits-all documents. They need to be created for specific situations, people, and businesses.
You don't know what jurisdiction the contract was intended for
Laws can change from one state or province to another, and sometimes, even from one city to another. If a contract that you get from another business owner was originally drafted with another jurisdiction in mind, you can have no idea if it is applicable to your business location. You can only be sure that a contract is right for your business location when you hire your own lawyer.
You don't understand everything in the contract
Contracts tend to make considerable use of legal jargon. If you're not clear about what a particular section or line means, you won't be able to explain it to your client. As a professional businessman, you wouldn't be comfortable getting your client to sign something that you didn't even understand yourself. If you hired a lawyer, you could ask them to explain your contracts to you in language that you understood.
You don't know how old the contract is
When you borrow a contract, there is no way that you can know when it was originally drafted. For all you know, it could have been drafted decades ago. If yours is a professional marketing service, for example, using a contract drafted before the introduction of modern search engines wouldn't make any sense for you. There's also the problem that old contracts are probably not up-to-date with recent changes to the law.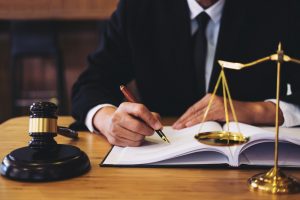 If the contract was drafted for a different industry, it may not apply to yours
If a contract that you have borrowed was created for a different industry, it may not be relevant to your business. A wedding videography business, for instance, would have contracts that included language that protected the company's equipment and the video that they took.
If a management coach tried to borrow such a contract, it would make no sense for his business. You would have to read through the contract and make calls about what sections to delete. Even so, you wouldn't know what sections required for your business the contract didn't include. The contract wouldn't help you deal with the intricacies of your business.
Borrowing contracts is never a good idea. It puts your business at risk for very little gain. It's important to always retain a lawyer to draft contracts specifically designed with your business in mind.
---
The Atlanta Small Business Network, from start-up to success, we are your go-to resource for small business news, information, resources.

Follow us on Facebook here and stay up to date or catch-up on all our podcasts on demand.
While you're here, don't forget to subscribe to our email newsletter for all the latest business news know-how from Atlanta Small Business Network.
This has been a JBF Business Media production.