Starting a business is an exciting, yet stressful time. You want your company to grow and do well, especially in the first year. Here are five strategies you can use to help your business succeed:
Build a Network
Whether it is customers, financiers, suppliers, or contractors, people are essential to your company. You should spend the first year of your business building relationships that will benefit you in the beginning and the long term. You will have to do a lot of knocking on doors, attending networking meetings, cold pitching, and engaging in other marketing activities to spread the word about your business. At the same time, you are also making connections with valued professionals.
Reinvest Profits
The first five years are crucial to building your business. You can make or break your company depending on how you treat profits. After you have paid business expenses, any money left over should be reinvested in your business. Smart investments include purchasing new stock or office equipment, hiring better-qualified staff, and increasing your business's visibility.
Manage Your Expenses
One of the worst problems your new business can encounter is running out of money to finance operations and invest in growth. To avoid this problem, you must keep costs low and manage expenses until you start to make a profit. You can accomplish this feat by seeking cheaper premises, using contractors and freelancers, as opposed to full-time staff, and going paperless.
Build Good Credit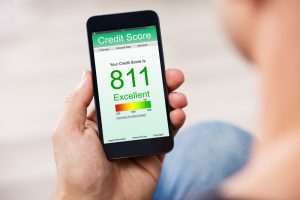 A good credit rating is essential to gaining access to finances to operate and grow your business. Most lenders will need to see three-year financial reports before they can consider lending you any money. Some of the best ways to build good credit as a new business include: paying your expenses on time, getting a tax number for your business, opening trade lines with suppliers, and getting a credit card.
Develop a Plan
Create a business plan that sets out your mission statement, determines what your goals are, and set out detailed strategies for meeting these goals. Your plan should have an executive summary, description of your business, market analysis, sales strategies, and any other information necessary to grow and operate your business.
In Conclusion
To help your business last for years to come, you need to be prepared with a plan and use your money wisely. Remember to network with the local community, both to gain customers and to connect with others in the industry. Once you have more experience under your belt and money to spend, you can explore more experimental options such as offering new products and services or upgrading the office.
---
The Atlanta Small Business Network, from start-up to success, we are your go-to resource for small business news, information, resources.

Follow us on Facebook here and stay up to date or catch-up on all our podcasts on demand.
While you're here, don't forget to subscribe to our email newsletter for all the latest business news know-how from Atlanta Small Business Network.
This has been a JBF Business Media production.