Reputation matters, and nowadays, entrepreneurs have the opportunity to build out their own personal brands and leverage them toward larger ventures. In order to do this however, entrepreneurs need to design their reputations carefully think critically about the messages they want to send. Here to tell us more about valuable tactical personal branding strategies is Rory Vaden, Co-founder of Brand Builders Group and New York Times Best-Selling Author of "Take the Stairs".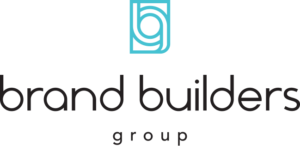 Reputation is a powerful word, and the idea behind has not been talked about often, until recently with online reputation management tools. However, Rory says that managing google and yelp reviews is a reactive strategy that is only utilized in a crisis. The concept of reputation design is realizing that today, people don't do business with companies; people do business with people. Those personal relationships, or reputation, should be designed in way that is proactive.
According to Rory, your 'Brand DNA Helix' can be broken down into several different parts which include:
What problem do you solve?
What are you passionate about?
What do you research in?
What do you have results in?
What business do I want to in?
To get more into personal branding strategies from Rory, be sure to watch our entire interview above, and also check out his appearances here.
---
The Atlanta Small Business Network, from start-up to success, we are your go-to resource for small business news, information, resources.

Follow us on Facebook here and stay up to date or catch-up on all our podcasts on demand.
While you're here, don't forget to subscribe to our email newsletter for all the latest business news know-how from Atlanta Small Business Network.
This has been a JBF Business Media production.