Strategic recruiting is one of the most important processes to ensure that your company grows and thrives, but finding the right talent for your business can be tricky. In fact, 79 percent of CEOs list skill-shortage in their top three concerns. To find out more about how business owners can combat the current challenges in the recruiting space, we spoke to Adrian O'Connor, Founding Partner and CEO of Global Accounting Network. His firm specializes in staffing a wide variety of finance positions to businesses both large and small.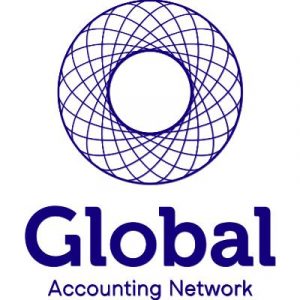 Global Accounting Network is a specialist staffing agency founded in London, England around nine years ago, and now operating globally in countries like Poland, Ethiopia, Germany. The agency has now expanded its presence in the U.S. as well, with offices recently opening in Midtown Atlanta.
Accounting and finance is a really interesting market says Adrian, people always need accountants and finance professionals. GAN launched coming out of the last recession, and there's nothing quite like a global financial crisis to elevate the necessity of finance professionals. Naturally, this demand couldn't be met by traditional recruiting practices alone, so GAN strives to deliver innovative recruiting solutions in order to solve the more pressing problems.
As for expanding operations in Atlanta, Adrian says not only is it a great city, but it's also not typically chosen by other UK companies. GAN purposefully wanted to avoid cities when UK recruiting firms tend to go and looked exclusively to the South. Atlanta has many of the qualities Adrian was looking for including:
6 million people
4th highest concentration of Fortune 500 headquarters in the U.S.
3rd highest concentration of Inc 5000 headquarters in the U.S.
Low barriers to entry
These qualities present a large opportunity for GAN to solve problems and issues in the recruiting space. One of the persistent problems that Adrian sees is the lack of talent even in a large workforce, and the difficulty of accessing that talent once identified.
In Adrian's words, the supply chain of a typical recruiting firm doesn't really work. Most firms go out and find a client, asses their needs, and then try to find suitable candidates. GAN takes a different approach altogether. They spend 80 percent of their time networking amongst the best finance and accounting professionals available in the market. While these professionals are necessarily looking for work, Adrian needs to know who they are, what they do, and what could potentially be a strategic career move in the future. This is the network in Global Accounting Network. And once a client identifies the position they need, GAN accesses their network and presents the opportunity.
To find out more about Adrian and Global Accounting Network, be sure to watch our entire interview above and visit their website here.
---
The Atlanta Small Business Network, from start-up to success, we are your go-to resource for small business news, information, resources.

Follow us on Facebook here and stay up to date or catch-up on all our podcasts on demand.
While you're here, don't forget to subscribe to our email newsletter for all the latest business news know-how from Atlanta Small Business Network.
This has been a JBF Business Media production.