When it comes to entrepreneurship, not many individuals can say they've grown multiple multi-million dollar businesses, and even fewer can say they started in their teenage years. However, our guest today has done just that. By creating and working with companies like Silverpop, iXL, and Solar Inventions, serial entrepreneur Bill Nussey continues to thrive from project to project.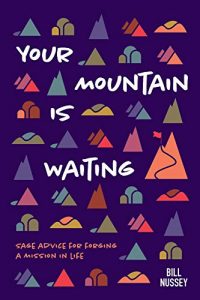 The companies he has launched over the years have created thousands of jobs and billions of dollars in shareholder value. In this segment, we discuss his entrepreneurial journey, the challenges he faced, and what's in store for the future.
Bill began his entrepreneurial journey before he was even old enough to drive a car. The self-proclaimed nerd has always been fascinated by computers, and at this time, there was still a lot unknown about their capabilities. The software he and his partner created began to attract attention and they started to take meetings and bring home thousands of dollars.
This laid the foundation for his college venture, Da Vinci Systems, one of the most widely used email applications in the world with over three million users in 45 countries. After his exit, Bill moved into venture capitalism with Greylock and served as CEO of iXL. Bill then founded Silverpop, a cloud-based marketing solution that was acquired by IBM and ultimately became the IBM marketing cloud. Bill stayed on as an executive at IBM for some time before he moved into the clean energy industry. His latest company, Solar Inventions, is a clean energy solution focused on innovation in solar energy.
To find out more about Bill Nussey's incredible journey, be sure to watch the entire interview above or on our YouTube Channel
---
The Atlanta Small Business Network, from start-up to success, we are your go-to resource for small business news, information, resources.

Follow us on Facebook here and stay up to date or catch-up on all our podcasts on demand.
While you're here, don't forget to subscribe to our email newsletter for all the latest business news know-how from Atlanta Small Business Network.
This has been a JBF Business Media production.