What digital marketing tactics do you plan on using in 2020? Using the same tactics that you've used in the past may not work. As the internet continues to evolve, your digital marketing strategy must evolve with it. Otherwise, you'll struggle to reach your business's target audience. You can give your business a head start on its competitors in 2020 by embracing the following digital marketing trends.
Native Ads
Not to be confused with contextual ads, native ads are highly effective at attracting clicks and, therefore, conversions. They are distinguished from other types of online ads by blending seamlessly into a website's design. A native ad, for example, may feature the same text color and background color as a website's organic content. As a result, visitors may click them without realizing they are third-party ads.
Voice Search Optimization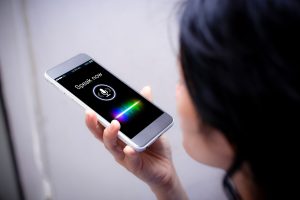 With voice search projected to account for half of all online searches in 2020, you can't ignore voice search optimization in your digital marketing strategy. As the name suggests, voice search optimization involves optimizing your website so that it ranks high for voice search queries.
While some people still perform online searches the old-fashioned way by typing their query into Google or Bing, many people now use a voice-controlled virtual assistant to scour the internet. Voice search optimization is designed to help your website rank at the top of the search results for these voice search queries. With a top-page ranking, virtual assistants like Amazon Echo, Siri and Google Assistant will read some of your website's content to users, which may compel users to visit your website.
Schema Markup
Schema markup has become increasingly common, and there are no signs of it slowing down anytime soon. Originally developed in 2011 as a collaborative project by Google, Bing and Yahoo, it consists of structured data that provides search engines with information about a website or web page.
Search engines are constantly adding support for new Schema markups as well as tools to help webmasters create and deploy them. In 2020, support for Schema markup will continue to expand, resulting in new ways to make your website stand out in the search results.
Personalized Content
You may want to shift away from creating generic content in 2020 and, instead, focus on personalized content that resonates with specific users. According to a survey conducted by Epsilon, four in five consumers are more likely to engage with a business if the business offers a personalized experience. Personalized content is more relevant to consumers' interests than generic content, so it typically drives more clicks and conversions.
Paid Social Media Ads
All of the major social media networks, including Facebook, Twitter and LinkedIn, offer paid advertising solutions. In the past, it was relatively easy to promote businesses on social media using only organic methods. With social media networks now displaying fewer organic posts, however, you'll need to invest in paid ads to effectively reach your business's target audience on social media in 2020.
To get started with paid social media ads, check out Facebook Ads, Twitter Ads and LinkedIn Ads. Keep in mind that because Facebook owns Instagram, Facebook Ads supports Instagram targeting as well.
Featured Snippet Optimization
Another digital marketing trend to consider for 2020 is featured snippet optimization. According to Moz, about one in six Google search queries result in a featured snippet. Also known as an answer box, it's a special type of organic listing that's displayed at the top of the search results above all standard organic listings.
While Google doesn't support the use of Schema or forms of structured data for featured snippets, there are ways to increase your website's chance of winning a featured snippet placement. Publishing high-quality content that contains both a question, as well as a detailed answer, will help your website rank in a featured snippet for queries associated with the respective question.
Interactive Website Content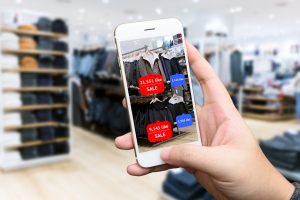 In addition to personalized content, you can expect to see more interactive content when browsing websites in 2020. A common type of interactive content is 360-degree videos. Also known as an immersive video, a 360-degree video is an interactive video that allows viewers to change the direction of the camera. Viewers can click buttons or areas in the video player to view different camera perspectives. Other forms of interactive content to consider using on your website include quizzes, polls, games, calculators and interactive infographics.
Privacy
With the rollout of the General Data Protection Regulation (GDPR) in 2018, many businesses are now forced to take a more cautious approach when handling personal data. If you're going to collect, store or use the personal data of your website's visitors in 2020, you should create a transparent privacy policy. In this web-based document, you can explain how your website uses the personal data of its visitors, thereby protecting your business from fines or other penalties associated with noncompliance of privacy laws.
Livestream Videos
Research shows four in five consumers prefer watching livestream videos from businesses rather than reading blog posts. When you broadcast a video in real time, viewers will regard your business as being genuine and authentic. You can still create blog posts, as well as other forms of content, but livestream videos allow for stronger and more meaningful connections that compel viewers to take action.
Google Maps
If you're planning to promote a local business in 2020, you should take advantage of Google Maps to attract more walk-in traffic to your local business's store or establishment. While there are other mapping apps available, some of which include Apple Maps, Waze and Mapquest, Google Maps has pulled away from its counterparts to become the world's leading mapping app. For customers to find your local business on Google Maps, you'll need to create a Google My Business account.
Don't let your business's performance suffer because of outdated and ineffective digital marketing tactics. Start the new decade off on the right foot by embracing these trends.
---
The Atlanta Small Business Network, from start-up to success, we are your go-to resource for small business news, information, resources.

Follow us on Facebook here and stay up to date or catch-up on all our podcasts on demand.
While you're here, don't forget to subscribe to our email newsletter for all the latest business news know-how from Atlanta Small Business Network.
This has been a JBF Business Media production.