The Value of Social Influencers
Social media has recently become one of the most influential factors in determining consumer spending, with online content being more prevalent than ever. Consumers are more willing to trust a reliable outside source for opinions and recommendations on a brand or product than they are an obvious advertisement. In this ever-changing social paradigm, people are more likely to be influenced by someone they perceive to be like-minded, someone who shares their values.
How to Find the Right Influencer
Know Where to Look
While other metrics like the size of the influencer's following may seem like the most important measure of their reach, you should also consider the social platforms they are using. An influencer with just a few followers on Pinterest may be better for your brand than an influencer with thousands of followers on Facebook. 
Find Your Niche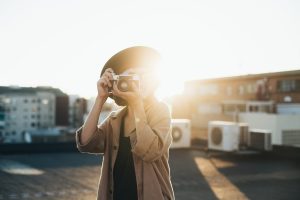 Social media is increasingly providing a platform for social influencers users to cultivate huge loyal followings. They have the know-how and the practice that companies often lack when it comes to utilizing social media platforms to promote and engage with digital content. They often produce niche-based content, e.g. bloggers dedicated to writing about food, fashion, health, or entertainment. "Their audiences trust their opinions on these subjects so partnering with them to promote your product can be hugely beneficial in expanding your audience and reaching them through an entirely different channel," explains Adam Hill, a brand builder at Britstudent and Write My X.
Social Media Listening Tools
There are plenty of tools available now for 'social media listening' – they allow you to track hashtags and keywords to find the best influencers for your brand. Pay attention to your existing audience network, too. Focus on the social media platforms and trends they are interested in and focus your collaboration on those areas. Explore the social media trends related to your industry, understand how your competitors may be using social platforms, and watch for upcoming influencers in your niche.
Relevance
The first thing to take into consideration when looking for a social influencer to partner with is their relevance to your company. Dig deep into their social media, read through their content, and try to understand what kind of consumer they are. Focus on their specific niche to match to the message you are trying to send with your campaign. What qualities do they promote? What stances do they take in their area? What kind of writers are they? Knowing exactly what kind of influencer you are dealing with is vital to the success of your collaboration.
Audience Engagement
Of course, measuring the size and reach of an influencer's following is also important – but it doesn't just come down to how many followers they have or other metrics. "Take note of how they engage with their audience: do they interact with them regularly; do they respond to comments and questions from their followers?" recommends Alyssa Gillmor, a marketer at 1Day2Write and Nextcoursework. These are important considerations to take into account in order to understand the depth of an influencer's relationships with their audience (e.g. are readers/followers returning, are they loyal, etc.).
Following and Reach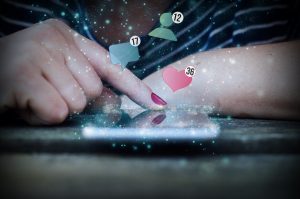 Having said that, it is still vital to know the reach of an influencer and, while the size of their following is relevant, it is more valuable to pay attention to their audience. You may be better off partnering with an influencer with a smaller following if they are active on platforms more targeted towards your intended audience. Also look into the frequency with which your influencer produces content as an indicator of how likely they are to have returning readers and loyal followers.
Authenticity
When it comes to designing your collaborative campaign, authenticity is key. The followers of the influencer have come to expect genuine content and will not take well to overtly sponsored content. This means working with your influencer to create content that promotes your product in a seemingly authentic way. This could either be through a post that encourages engagement with followers, or has the influencer telling a personal story that happens to include your product. 
Creating high-quality, transparent, compelling content will satisfy the followers' desire for authenticity and generate an association with your brand without sacrificing the trustworthiness of the influencer in the eyes of their audience.
---
The Atlanta Small Business Network, from start-up to success, we are your go-to resource for small business news, information, resources.

Follow us on Facebook here and stay up to date or catch-up on all our podcasts on demand.
While you're here, don't forget to subscribe to our email newsletter for all the latest business news know-how from Atlanta Small Business Network.
This has been a JBF Business Media production.