A few decades ago, outside of Coca Cola and CNN, Atlanta was still growing into the innovative southern business capital that it is today. Skyscrapers and business centers have always lined the streets of the midtown and downtown area, however as the years have progressed commerce has spread to more of Metro Atlanta.
Slowly, but surely, Atlanta has evolved into a hub for business innovation and creativity. The state's favorable business legislation and tax laws have attracted entrepreneurs and established companies from around the country. So, what is the current landscape of Atlanta's business progress? See why Atlanta is a smart choice for individuals looking to launch small businesses.
Success By-The-Numbers
Georgia's business landscape may seem as if it is at its peak, but the statistics show that the state—as well as the city of Atlanta—are not done surprising economist and analysts. The area is ripe for growth as the below statistics reveal: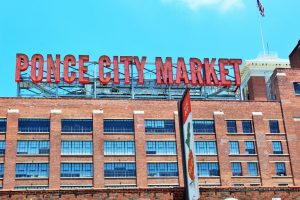 The state of Georgia, as well as the city of Atlanta, are on the rise, and small business owners are reaping the benefits. Not only is the area creating an environment that is conducive to business development, but it is also the home of some of the country's most successful companies and emerging startups.
Atlanta's Startup Success Stories
Not only is Atlanta inspiring entrepreneurs to start firms within the city, but favorable business conditions have caused companies like Mercedes Benz, State Farm, NCR, Porsche, Newell Rubbermaid, and Sage to relocate their headquarters to the area. Even Google has an office on Midtown's 10th street. However, Atlanta is also home to some of the country's most successful startups and small businesses. Here are a few making a splash beyond the city limits.
Pindrop – This Atlanta-based voice security and authentication startup raised $90 million last year. Seventy percent of the company's U.S. customers are Fortune 500 companies, and the startup has been listed on both Atlanta's and Georgia's list of 2018 Best Tech Startups.
Access Point Financial – A full-service lender to hotels large and small, Access Point Financial was listed as one of the fastest growing companies in the United States. It was ranked number 17 on Inc. 5000's 2014 list of fastest growing companies and had a revenue of $30.5 million in 2015.
Kabbage – Founded in 2009, Kabbage took the fintech market by storm as an automated small business financing platform. Almost a decade after the company's launch, Kabbage saw between $100 million and $500 million in revenue and is now valued at $1 billion.
Cardlytics – Ranked number 88 on Inc 5000's 2014 list of the fastest growing companies in the United States, Cardlytics provides financial and transaction data about retail purchases to financial intuitions. In 2017, the company had revenues of over $130.4 million.
MailChimp – Valued at over $4 billion, the 17-year old email client company is one of the most popular startups coming out of Atlanta. It is one of the most successful automated marketing and email-campaign-building platforms in the country.
These are just a few of the Atlanta-based startups and small businesses that are bringing major buzz and commerce to the city. However, the city's innovators and business leaders have helped to produce countless others through a variety of influential programs. Atlanta's business environment has become a hub for incubators, accelerators, and co-working areas, all of which help companies like those mentioned above to thrive.  
The Growth of Incubators and Accelerators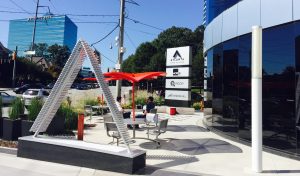 While local entrepreneurs, innovators, and business leaders are likely content with Atlanta's business evolution, many are working to ensure the development continues. As a result, the city has seen rapid growth in business resources that can help entrepreneurs make their mark on the city.
Outside of being a hub for all businesses, Atlanta is also known for being a new home for tech startups and entrepreneurs. To further cultivate this environment, the Atlanta Tech Village, the country's fourth largest tech hub was established. The location serves as a cowork space, a pre-accelerator program, and a site for multiple pitch competitions and startup networking events.
Aspiring tech entrepreneurs can also check out the BridgeCommunity, a seven-month accelerator, and those with ties to cybersecurity and machine learning have a robust accelerator program in Cyberlaunch.
The city's universities have also stepped into to provide accelerator and incubator programs, both Georgia Tech and Emory are known for their programs to help students and non-students alike further their business ventures.
While state and city governments have used legislation and tax incentives to attract new companies and entrepreneurs, the business leaders and stakeholders have furthered the reach by establishing crucial business environment mainstays like accelerator programs, co-working spaces, and almost daily events that motivate and inspire others to realize their entrepreneurial dreams. The efforts to make Atlanta as synonymous with business innovation as places like New York, San Francisco, or Seattle have moved beyond being a fad and have been established as the long-term business culture of the city.
---
The Atlanta Small Business Network, from start-up to success, we are your go-to resource for small business news, expert advice, information, and event coverage.

Follow us on Facebook here and stay up to date or catch-up on all our podcasts on demand.
While you're here, don't forget to subscribe to our email newsletter for all the latest business news know-how from Atlanta Small Business Network.
This has been a JBF Business Media production.