Outsourcing has become an increasingly common practice among business owners and entrepreneurs throughout the world. As such, if you run your own company, you have likely considered it as an option for your labor needs. Before you decide if outsourcing is right for you and your organization, it is worth taking a closer look at how it can help you.
1. Save Money
Every now and then, a company considers upgrading its equipment, facilities or processes. But what if the cost can't be justified? Outsourcing eliminates the need for on-site upgrades as it shifts the responsibility to a partner.
Even if you're not behind the times, you can save by outsourcing to a lower wage country. Just vet your outsourcing partner carefully. Lower wages won't mean lower quality – if you do your homework.
2. Boost Efficiency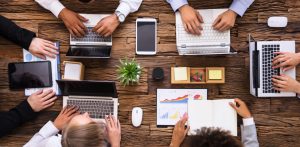 When a company grows beyond its capacity to manage itself, it becomes less efficient. Rather than spend time and money on reorganization, consider offloading work overseas.
Many outsourcing firms have experience with Western business practices and can deliver your projects on-time while sparing you the headache of slowing operations to sort things out.
3. Manage Workflow
If you're a seasonal business, outsourcing can be a lifesaver – especially when office space is limited. For example, your accounting department may need extra help at tax time, but there's nowhere to put the temps. Resolve both issues by outsourcing to accountants in another country.
You could also outsource functions that require special training or aren't routine enough to warrant additional staff and equipment.
4. Play to Your Strengths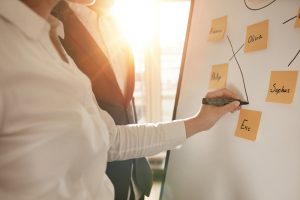 Your time and energy should be directed toward profit centers. When the back office is bigger than it needs to be, outsource activities like accounting and HR to an overseas partner. You'll save on payroll and have more resources for departments that build your brand, develop new products, and grow your business.
5. Keep the Lights On
Sales can be affected by a number of factors including changes in market sentiment, bad decision-making, and the loss of key employees. If this happens to you, consider outsourcing to keep things moving.
Meanwhile, use the breathing room afforded by your overseas partner to assess the damage and formulate a plan for the future.
In Conclusion
The popularity of outsourcing shows no signs of slowing down any time soon. As you can undoubtedly tell from the information contained in this article, it can play a vital role in your organization's journey to success.
---
The Atlanta Small Business Network, from start-up to success, we are your go-to resource for small business news, expert advice, information, and event coverage.

Follow us on Facebook here and stay up to date or catch-up on all our podcasts on demand.
While you're here, don't forget to subscribe to our email newsletter for all the latest business news know-how from Atlanta Small Business Network.
This has been a JBF Business Media production.