Every business is different. Even businesses operating in the same industry and using the same business model can vary depending on leadership and staff.
Thanks to the infinite diversity of human beings and the unique ways in which we all go about things, there is always something to set one company apart from another. Because of this, premiums for business insurance are rarely going to take a one-size-fits-all approach and can be just as varied as the businesses themselves. With public liability insurance, however, there are a few factors that, in general, will always affect a policy's premiums.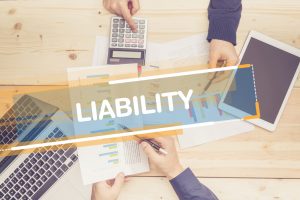 The key to understanding your policy's premiums is in understanding how that premium is calculated and what changes you can make to reduce your liability insurance costs.
The Size of Your Company
The cost of your policy scales according to the size of your business's workforce and volume of customers. The reasoning behind this is if you're doing more business and you have the capacity to do more trade in general, then you are increasing the risks of inviting a public liability claim.
Having more third parties on your premises makes it more likely that someone will have an accident as a result of your business and hold you responsible.
The Kind of Work Do You Do
What trade or profession you work in can have an effect on your premium. The public liability risks presented by a construction company are different from a freelance PR consultant for example. As a result, the premiums of your policy will adjust accordingly depending on the general risk of your industry or market.
The Specific Risks Related to Your Business
Some trades will trigger little alarm bells in the heads of underwriters and they'll want to ask a few extra questions to get an idea of how risky your business processes are. Most tradesmen, for example, are asked if they work at heights or with heat to determine the risky nature of the work.
Some business activities are simply riskier than others, so if you take part in anything considered high risk, it will bump up your premiums accordingly. Your business's specific risks might even mean that you have to find a specialist insurer that deals with your particular line of business.
Your Experience in the Business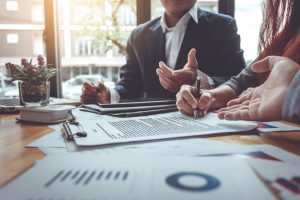 One of the other general factors that can affect your premiums is the amount of time your company has been trading and the average amount of experience held by its directors, partners, and principals. If you've been in business for a while, underwriters will consider it more likely that you know what you're doing and are therefore less likely to cut corners, presenting less of a public liability risk.
Is this a fair assessment on the competence of startups? Well not really, but like all things to do with insurance, it is about statistics as opposed to fairness. Statistically, those with less experience make more mistakes.
Conclusion
If you have received a quote for your public liability insurance and it's a lot higher than you were expecting, any decent broker should be able to give you a rough indication of why it is so high. It can be worth enquiring about because they might have access to a policy more appropriate for your business's budget.
Remember, the cost of business insurance should scale with the stage that your business is in, so if something seems wrong, check with your broker before spending money that you don't have to.
---
The Atlanta Small Business Network, from start-up to success, we are your go-to resource for small business news, expert advice, information, and event coverage.

Follow us on Facebook here and stay up to date or catch-up on all our podcasts on demand.
While you're here, don't forget to subscribe to our email newsletter for all the latest business news know-how from Atlanta Small Business Network.
This has been a JBF Business Media production.