What would happen if Atlanta's most impoverished areas received the resources they needed to mirror the progress of some of the city's most prosperous regions? A two-year-old Federal government program is seeking to do just that. SBA Opportunity Zones were created in the Tax Cuts and Job Act of 2017, and their purpose is to encourage long-term investment in low-income urban and rural communities. 
There are 8,700 eligible opportunity zones around the country, and the chief executive of each U.S. state and territory selects the place where these zones are located.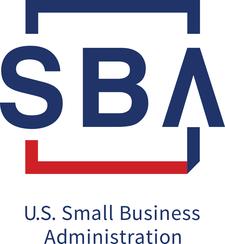 By definition, Opportunity zones are areas that have seen high levels of poverty, job loss, and lower levels of upward mobility. The investment in these zones could send many distressed neighborhoods in the United States—as well as those within Atlanta—toward an upward trajectory. So, how can these zones impact Atlanta for the better, and what does this mean for the small business community? Read on for our takeaways.
What Do Investors Stand to Gain?
While investing capital into an area that needs it is the right thing to do, there are a variety of other benefits for investors who want to put their money into these projects. The 2017 Tax Cuts and Job Act lays out the primary financial benefits for investors: 
Temporary deferrals

– Investors can choose to temporarily defer the inclusion of taxable income on capital gains reinvested in an Opportunity Fund.

Step-up basis

– For capital gains reinvested into an Opportunity Fund, 10 percent of the investment is held for five years, and an additional five percent is held for at least seven years.

Permanent tax exclusion

– If a property is held for ten years, then the investor can exclude the capital gains from taxable income permanently. However, this only applies to those that have accrued gains after investment in an Opportunity Fund. 
So, depending on the option they choose, investors have some significant financial incentives available to them if they invest their unrealized capital gains into an Opportunity Fund. 
The Benefits for Atlanta's Most Distressed Areas
The City of Atlanta has 26 qualified Opportunity Zones. This area covers 85,238 residents and could impact 92,000 jobs. Investors have a variety of ways they can redirect the purpose of these areas. According to Atlanta's Opportunity Zone Prospectus, the locations can be turned into Central Business Districts, Mixed Use Developments, Residential areas with some commercial activity, strictly Residential areas, or places for Industrial use. 
Many of Atlanta's most thriving areas have a mix of these developments. The blend gives areas like Midtown, Buckhead, and emerging cities like Smyrna a diversity of commerce and business-related activity. 
This type of investment would allow small business owners in these areas to set up shop more efficiently. It would also make the logistics of business operations much easier as residents of lower-income and rural areas could live near where they work and do business. 
At the same time, it would bring jobs as well as customers back into these areas. Instead of customers in Vine City or West End having to commute into Midtown, these individuals can put money back into their communities. 
One Atlanta Opportunity Zone Stands to be The First Example for What is to Come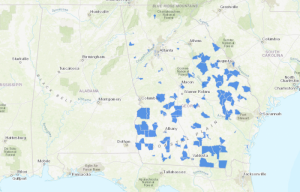 Investors are looking to take advantage of this incentive, and one of the first significant projects beginning to take shape is a revitalization of the aging Mall West End. Ryan Gravel, an urban planner whose thesis became the foundation for the Atlanta Beltline, and tech investor and entrepreneur, Donray Von is looking to invest $300 million to transform the Mall West End. 
The plan is to develop the area into a mixed-use development that includes offices, shops, eateries, and homes. The pair are not only looking to impact the mall, but they also want to hold small business training and provide lending assistance to help the businesses already located at the site—as well as those that are not—to grow. The goal is for the location to become an entrepreneurial hub for students in the city's Atlanta University Center in the same way Technology Square has encouraged innovation and entrepreneurial activity for Georgia Tech's students. 
If this plan goes through, it could be the first of many examples of the positive impact Opportunity Zones can have on Atlanta's slowly emerging communities. 
Final Thoughts
At its core, Opportunity Zones not only impact the immediate area. The success of these areas brings more business-related activity and commerce into the Metro Atlanta area. More business opportunities bring more jobs, which spur more economic prosperity for the city and its citizens. If projects like Gravel and Von's are successful over the long-term, then it could be a model for others who want to invest in distressed locations in the city. 
Feature Photo courtesy of https://www.southernliving.com/travel/georgia/beautiful-small-towns-in-georgia?slide=408335#408335
---
The Atlanta Small Business Network, from startup to success, we are your go-to resource for small business news, information, resources.

Follow us on Facebook here and stay up to date or catch-up on all our podcasts on demand.
While you're here, don't forget to subscribe to our email newsletter for all the latest business news know-how from Atlanta Small Business Network.
This has been a JBF Business Media production.