In Georgia, small businesses account for 99.6 percent of employers and employ over 43 percent of the state's workforce. These numbers are impressive, and in one of his first initiatives as governor, Kemp looks to improve on these numbers and make business ownership easier for the state's entrepreneurs. On January 14, Gov. Kemp put into effect an executive order to establish The Georgians First Commission.
According to verbiage from the official document, the commission seeks to "secure the Peach State's designation as the best state in the nation for small businesses." The commission will consist of eighteen members who are appointed by the governor, and their primary purpose will be to evaluate the state's current approach to small business development. Members will examine regulations, policies, or procedures that may be hampering the support small businesses need to thrive in the state.
There is Room to Improve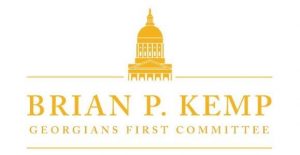 The move to form this group of evaluators acknowledges that while Georgia has done a lot to help entrepreneurs succeed, there is still room to do more. One examination into the state's small business processes found that business loans were still hard to come by without sizeable collateral, the economy —while expanding—is still slowly regaining its strength after the recession, and low discretionary incomes are putting roadblocks in front of unparalleled growth.
The Georgians First Commission will allow members of the state's private sector to solve some of these issues by reviewing specific regulations and policies and creating ways the state's government can eliminate red tape and better streamline business development processes. In a recent interview with the Marietta Daily Journal, Gov. Kemp expressed his desire to improve the state's approach to small business development. When asked about his plans for his first 100 days in office, Gov. Kemp responded,
"[Something] I had promised to do on the campaign was [create] a Putting Georgians First Commission where we're going to get a diverse group of business people to go after cutting government regulation, streamlining processes, looking at innovation, looking at other things that we can do to really make Georgia the No. 1 state in the country for small business to continue to spur innovation, entrepreneurship and everything in between." He went on to discuss his plan for developing the resulting commission.
What Does This Mean for Georgia's Entrepreneurs and Small Business Owners?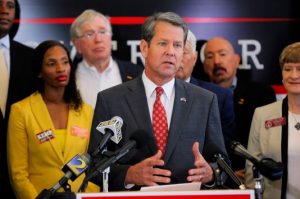 While details regarding specific regulation and bureaucracy changes have not yet been established, the executive order does reveal two important takeaways for Georgia's small business owners.
A More Favorable Business Environment
Again, Georgia has grown into a healthy business ecosystem. However, as mentioned above, there are still many regulatory and financial hurdles that many owners have to jump through to ensure their business sees success. No one knows the regulatory business landscape better than another entrepreneur. So, the fact that Gov. Kemp and others in state government want to hear from owners shows that these individuals understand the critical role small business plays in the state economy. As a result, state politicians and business owners may be able to come to a consensus regarding the financial regulations and policies that can benefit everyone.
A Way to Attract More Innovators
If this commission turns out to prove successful in producing a more favorable environment for small business owners, then this initiative is likely to attract more innovators, small businesses, and enterprises that do business with smaller companies. This development would not only lead to more money being made in the state, but it would also likely lead to increased job growth. Also, Georgia's reputation as an excellent location for business development and success will continue to grow. This could make Georgia a top spot for business for many years to come.
Final Thoughts
Georgia's small businesses are responsible for a large portion of the state's economic success. They supply most of the state's jobs and are seen as one of the indicators of a healthy economy. Gov. Kemp's move to establish a group of private sector business owners to see how the state can improve their approach to small business development has the chance to make Georgia an even more attractive place for today's successful innovators. Time will tell if both parties can come together to expand on Georgia's small business landscape.
Featured photo courtesy of the Associated Press
---
The Atlanta Small Business Network, from start-up to success, we are your go-to resource for small business news, information, resources.

Follow us on Facebook here and stay up to date or catch-up on all our podcasts on demand.
While you're here, don't forget to subscribe to our email newsletter for all the latest business news know-how from Atlanta Small Business Network.
This has been a JBF Business Media production.