Are you tired of mediocre sales from your online business? Do you want to double-down on growth in 2019 and are prepared to do whatever it takes to build your online company? Increasing your company's profits is attainable, but you must be willing to take a long, hard look at the current state of your company. There are simple actions that can improve your chances of business success. Incorporate the following five tips into your online business' action plan, and 2019 just might be your best year ever.
1. Have a Vision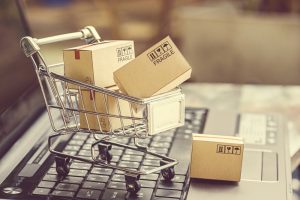 If you want your business to grow at a consistent rate, you must have a vision for your company. It's not enough to want to earn money from your online venture; you must have a long-term vision for your company. Knowing what you want to achieve helps you develop a plan to achieve your goals. When you have a vision for your company, you will be able to survive the ebbs and flows all online businesses go through.
2. Pay Attention to What Your Customers are Saying
If you want to watch your business grow in 2019, pay especially close attention to what your target customers are saying. Ask for feedback with pop-up surveys on your website. Connect with your customers on social media. Ask them what they would like to see from your company or how you could make their purchasing journey easier. By focusing on the needs of your customers instead of worrying about what others in your niche are doing, you will grow an online business that is responsive and well-loved by consumers.
3. Explore the Business Tools Your Company Can Use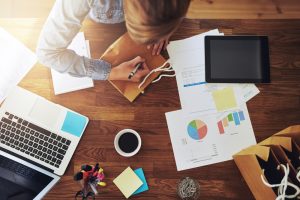 Dig into blockchain technology to see if you can apply it to your online business. Are there artificial intelligence tools you can incorporate into your marketing efforts? Technology is rapidly changing the online business landscape. A savvy online entrepreneur will use the power of technology to beat their competitors before those competitors even know what is happening.
4. Add Additional Revenue Streams
Think about your target customers and contemplate ways you can make their lives easier by adding extra revenue-generating options to your website. Regardless of which additional revenue streams you use, the key is to diversify your income potential and open your business up to new opportunities.
5. Expand Your Marketing Knowledge
If you do only one thing to improve your online business' opportunities in 2019, focus on improving your marketing knowledge. Take an online course in Instagram marketing. Immerse yourself in reading about content marketing. Start following marketing thought leaders on social media. Make 2019 the year you become an expert in marketing your own company and acquiring new customers. Improving your skills as an online entrepreneur is the best investment you'll ever make in growing your online business.
Focus on these five truths, and you'll be amazed at how much you can grow your online company. Whether you are building an e-commerce venture or expanding the online side of your brick-and-mortar company, accelerated sales can be yours if you're willing to pay close attention to the above-listed tips. Don't let yourself get caught up in marketing fads or following what competitors in your space are doing. With hard work and attention to the long-term goals of your company, success can be yours in 2019.
---
The Atlanta Small Business Network, from start-up to success, we are your go-to resource for small business news, information, resources.

Follow us on Facebook here and stay up to date or catch-up on all our podcasts on demand.
While you're here, don't forget to subscribe to our email newsletter for all the latest business news know-how from Atlanta Small Business Network.
This has been a JBF Business Media production.