Innovative career paths continue to grow and change the lives of individuals with special needs. By establishing websites and brick-and-mortar businesses, those with disabilities, along with their loved ones, are working hard to showcase their abilities and talents to the world. Ben and Jackie Moore, along with their daughter Jordyn, who has autism, are breaking down barriers with their small business, Jordyn's Summer Shirt Project.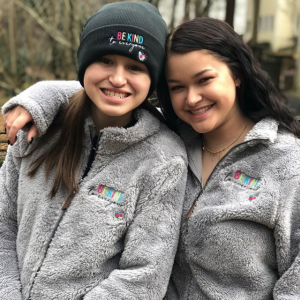 With over 13,000 items sold across all 50 states, their mission to spread kindness continues to defy expectations. Today we speak to Jordyn's parents, Ben and Jackie Moore, who reached out to us through our Facebook page. If you also have a unique story to tell, connect with us on social media and check out our website, myasbn.com.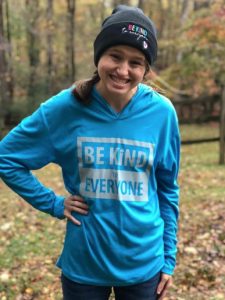 Like many parents of special needs children, Ben and Jackie Moore were thinking about their daughter Jordyn's future once she ages out of school. Jordyn is like any other teenage girl, she goes to school, hangs out with her friends, and spends time with her family. However, Jordyn has one thing that most teenagers don't, a successful and thriving clothing business! Jordyn's Summer Shirt Project was co-created by Ben and Jackie, Jordyn's parents, in June of 2018, in an effort to teach Jordyn some job skills that she may be able to use in the future. Initially, Ben and Jackie were hoping to sell 40 shirts to close friends and family, but their campaign soon went viral with help of social media.
Fast forward seven months and now Jordyn's Summer Shirt Project is a successful online retailer that offers t-shirts, beanies, necklaces, fleeces, sweaters, and tumblers. The Moores are also very involved in the metro Atlanta community, partnering with local schools and businesses to continue their mission of spreading kindness.
If you and your family want to attend Jordyn's special birthday celebration on February 2nd, you can find all of the details right here. Don't forget your Be Kind to Everyone shirt!
You can follow Jordyn and her story on Facebook, Instagram, and Twitter.
---
The Atlanta Small Business Network, from start-up to success, we are your go-to resource for small business news, information, resources.

Follow us on Facebook here and stay up to date or catch-up on all our podcasts on demand.
While you're here, don't forget to subscribe to our email newsletter for all the latest business news know-how from Atlanta Small Business Network.
This has been a JBF Business Media production.