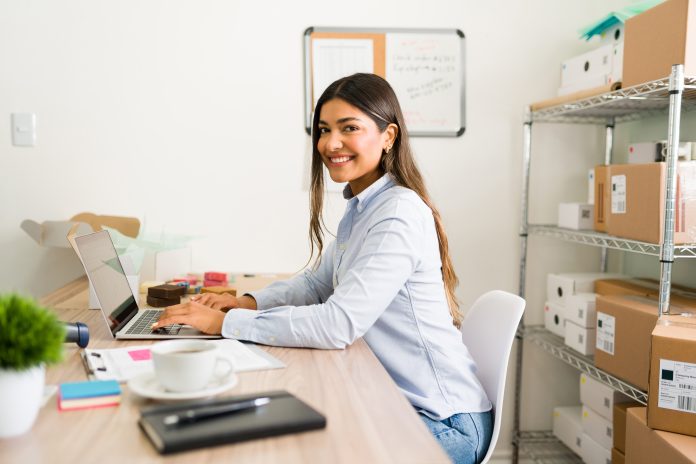 Have you always dreamed of making money from the comfort of your living room? Well, starting a small business at home might be the perfect solution. While starting a business often requires a lot of capital, that is not always the case. Here we have outlined some of the best home business ideas covering a variety of skills, knowledge, and entry-level costs. Read further to learn about them and start your entrepreneurial journey.
1. Freelance Writing
Writing is one of the most demanding professions nowadays. Several online sites like Upwork and Fiverr offer freelance writing opportunities. You can also look for companies that offer remote writing tasks to people. The best part is that you only need to be fluent in English and have a little knowledge of SEO and Google algorithms.
2. Amazon Kindle Publishing
This is another at-home business idea to make money from your writing skills. You can write a book and upload it on Amazon Kindle Publishing. Amazon will review the book before publishing it. Once approved, readers can start purchasing the book. The company will keep a certain percentage and give the rest to you.
3. Pet Grooming
If you want to start your entrepreneurship journey from home and love pets, this is ideal. Pet grooming requires less investment and is easy to manage. Plus, many of your neighbors have pets, so getting clients will not be a big deal for you.
4. Food Products
Starting a restaurant requires capital, energy, and time. Of course, it might be challenging for you. But you can start a home-based food delivery with the help of the internet. Make a social media business page for your food business and promote the best items you make. Leverage marketing tactics to start getting orders.
5. Virtual Assistant Service
Many solopreneurs and small business owners require help to promote their businesses and will be more than happy to pay to get one. If you have skills, then why not cash in on this opportunity? You can help businesses manage emails, book appointments, answer customer queries, call clients, and do other things on their behalf. This will help both the business owner and you.
6. Social Media Consulting
Do you know how to market a business on social media? Do you have expertise in managing social media accounts – from creating interactive posts to engaging with customers? If yes, you can find businesses looking for remote social media managers. Based on your skills and experiences, you can secure a hefty salary.
7. Web Designing Business
Start a web designing business at home by selling your services to SMBs. Many organizations outsource their design work to expert people. So, if you have a good grasp of WordPress, Wix, and other tools and software, you can start bidding on no different freelance sites or approach business with your portfolio and resume.
8. Sell Courses
Are you good at coding, blogging, gardening, or anything else? Sell your skills online. Create a course that can help people learn about a particular field. Publish the courses on your site or other websites and earn from them.
9. Affiliate Marketing
It's an ideal option for stay-at-home dads and moms, 9-to-5ers, or people who want to earn good money with less effort. In this case, you need to sell others' products by promoting them through blogging and other ways. If anyone purchases the product, you will get a percentage of it.
10. Tutoring Business
You can start teaching children who are struggling with any subject. You can tell your neighbors, friends, and family about your tutoring business to attract clients and ask them to tell their peers to target a larger audience.
11. eCommerce
The internet has become a perfect place for selling products. You can use different platforms for this purpose. You can either create your website or leverage the power of social media. Also, you can sell different types of products based on your interest.
12. Bulk Purchase and Selling
If you are ready to invest money, you can import products in bulk and sell them for profit. Just make sure to choose the right market and quality products to reduce the risk of investing in damaged products.
13. Dropshipping
This home business idea doesn't require keeping your inventory at home. You are not responsible for the production, storage, and shipping tasks in dropshipping. However, you need to market and handle customer services.
14. eBook Writing
If you are good at writing, this is another great option. Choose a niche and write a detailed book on a particular topic that can benefit people. Provide relevant and important information so people can implement your ideas, tips, and shared information in real life.
15. Influencer Marketing
Do you want to get popular on the internet? Want to earn a great amount of money? Start influencer marketing. This might take some time, but you can easily start earning money once you get hundreds of followers.
16. Pet Influencers
Make your pet famous on the internet and make hefty money from it. Pet influencers are approached by many businesses that want to market their products for pets. So, it will be pretty easy for you to get into the business.
17. Sell Extra Items at Your House
You can sell your clothes, home decor, shows, crockery, furniture, and any item you are not using. Use Facebook marketplace, eBay, or other platforms to sell vintage or unused items in your house.
18. Play Video Games
You can make money by playing video games, so your hobby is not a waste of time. Video game streaming sites like Twitch and Esports open the gate for enthusiasts gamers to earn money. Look for suitable platforms to benefit from your skills.
19. Sell NFTs
It is a profitable creative business that you can start from home. Creating and selling NFTs can generate regular income for you. But get familiar with the NFTs and their minting process before you enter the business.
20. Virtual Event Planner
Due to the COVID-19 restrictions, the virtual event planner has become important in the industry. While the pandemic has ended, an event planner is still in demand. If you are creative and guide people about decor and planning virtually, you must start selling your event services like fundraisers, webinars, trade shows, etc.
21. Video Editing
Can you use Photoshop, Illustrator, and other editing software? You can start selling your editing services to businesses or individuals. Make sure to create a portfolio and place your best work in it. Give this to your clients with the resume to secure the job.
22. Home Salon
Home spas are getting popular because they are cheap and offer great results. You can offer haircuts, personal care, party makeup, and other services you excel at. Also, you can either give services at home or visit the client's house.
23. Daycare
Daycare can offer you a steady source of income. Working parents are constantly looking for places to leave their children while they are out for work. This business is ideal if you don't have any daycare in your neighborhood.
24. Virtual Personal Trainer
Do you love to stay healthy and fit? Do you have any experience in the training business? Start giving virtual personal training services to people who don't want to get out of their houses.
25. Bookkeeping
Whether a small company or a bigger corporation, they need bookkeeping services. If you offer bookkeeping services, you must manage their accounts, keep track of sales and revenues, check salaries, and do other finance work. In return, you get a handsome amount that is enough to help you get going through your monthly expenditures.
26. Pet Sitter
When pet owners go on vacation, they need responsible and reliable pet sitters to care for and feed them. You can help people to enjoy their trip by keeping their pets safe. This business requires very little investment and offers you so much fun and enjoyment.
27. Airbnb
If you have any vacant rooms, rent them on Airbnb and make some money. This is a great business and allows you to generate regular income. If you play-wise, you can expand the business to earn more money.
28. Translation Services
Multilingual people are rare to find and are in great demand. So, if you speak two or more languages, consider offering translation services. Many publishers look for translators to translate their books into multiple languages. So, search for translation jobs on sites like LinkedIn to start your career.
29. Dog Walking
You can also start giving dog walking services. This requires zero investment and less energy. And if you like pups, this job will be a total luxury for you. Tell your neighbors, friends, and peers about your services to spread the word.
30. Greeting Cards
This is an amazing business idea for someone creative and skillful. You can customize cards for your clients or make cards for different occasions, and sell them online.
Hopefully now you have a better idea of what options you have for starting a small business at home. Don't waste your time sitting idle. Try out some of these ideas today with little to no investment.