If you've ever reminisced over old videos, you probably know the importance of videography. Videos are a way to capture memories and also a means of livelihood.  
This article will discuss 25 videography business ideas for creative entrepreneurs and how to start a videography business.  
Why is Videography a Lucrative Business?
Videographers are in demand. Businesses need videos to promote and market brands, educational institutions require them to foster learning, and individuals need videos to document occasions. The skills and creativity to produce professional-grade videos are in demand, with people willing to pay for these services.  
25 Small Business Ideas for Video Producers
Here are 25 videography business ideas for creative entrepreneurs looking to venture into a small scale video production business. 
1. Corporate Videography
Corporate videography involves creating video content for businesses and organizations, including promotional and company culture.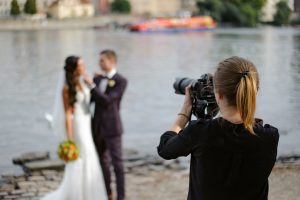 2. Wedding Videography
You can capture memories of weddings and other related celebrations, like wedding showers and proposal videos.  
3. Real Estate Videography
You can also create videos for the real estate industry, including virtual property tours and promotional videos for real estate companies.  
4. Event Videography
You can cover conferences, concerts, festivals, and sporting events. 
5. Product Demonstration
Product demonstration videos showcase a product or service's features and benefits. As a product videographer, you will create videos that demonstrate how the product works, its key features, and what it offers customers. 
6. Educational Video Services
Educational videos aim to educate people about science, art, technology, politics, history, and music. 
7. Music Videos Production
Music videos are the backup story to a released song, and music videographers must keep their storytelling skill at their peak to create captivating music videos that express the theme. 
8. Record Short Films
Short films are movies with a short playtime. They need a great videographer who can capture all the film's messages in a specified timeframe. 
9. Shoot Promotional videos
Promotional videos endorse products, services, or brands aimed at marketing brands, increasing their sales, and enlarging their clientele. 
10. Make Animated Explainer Videos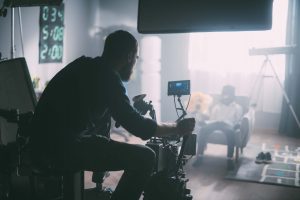 This entails using animation to explain complex concepts, theories, and ideas in simpler and visually engaging ways. You can also use them to market brands. 
11. Record Testimonial Videos
These videos mainly cover customers or clients discussing their experience with a product or service. They exhibit social proof of the authenticity of the product or service to potential customers. 
12. Make Documentaries
Documentaries explore and make factual reports about real-life topics and events. You can record documentaries to tell stories of people and places.  
13. Shoot Virtual Tours
Virtual tours are interactive 360-degree tours that help viewers virtually explore several locations and properties without needing to visit the place. 
14. Create and Upload Social Media Videos
These are videos created specifically for social media platforms. They include video content for TikTok, Instagram, and Facebook. These videos differ depending on your client's niche. 
15. Cover Live Streaming Events
It entails capturing live events, such as conferences and news, and broadcasting them in real-time to a global audience. 
16. Create Time-lapse Videos
Time-lapse videos capture time passage in a video through a series of still images taken at regular intervals and played in fast motion. It often creates a beautiful display of a process or lifecycle. 
17. Motion Graphics
Motion graphics are animated and special effects that enhance a video's visual appeal. 
18. Advertisements Videos
You can create videos for brands to advertise their products and services. You can even promote your business with these videos.  
19. Aerial Videography
Aerial videography involves drones and other aerial equipment capturing footage from the air. It would be best if you had complete gadgets to make these videos. 
20. Offer Live Video Services
Live video services help people capture events, including surprise parties, proposal parties, baby showers, and family get-togethers. 
21. Personalized Video Greetings
You can offer to use your videography skills to make greeting videos for clients who want to surprise their loved ones. 
22. Travel Videography
Videography is a kind of entrepreneurship that lets you travel the world. You can make content from your visits to different parts of the world.  
23. Wildlife Videography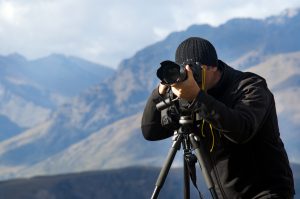 This is particularly great if you love animals. You shouldn't only watch birds; you can also make videos of them to post cute animal content on social media like TikTok and Instagram. 
24. Tutorial Videos 
You can create step-by-step videos, instructions, and guidance on using different products, services, or software. 
25. Start a Virtual Fitness Class
The rise of remote work has encouraged many people to exercise. You can make videos showing and explaining several workout routines. However, you can only do this in the fitness industry. 
How To Start A Videography Business
The videography business, though rewarding, requires adequate planning and execution. These are some of the necessary steps to start a videography business.
1. Develop Your Skills
The first step to starting any business is acquiring and sharpening your skills. You can learn videography through online tutorials, workshops, classes, and on sites like Coursera and Udemy.  
2. Define Your Niche
Deciding on a specific niche will help you build your reputation faster and enhance customer targeting. Will you be producing videos for musicians like Beyonce or creating documentary videos for BBC?  
3. Create A Business Plan
A business plan will help you determine your goals, outline your budget, and point you to your target market. 
4. Invest In Equipment
To produce quality videos, you'll need to invest in high-quality video production equipment, such as cameras, lights, and audio equipment. You can rent them temporarily until you can afford to get yours. 
5. Build A Portfolio
Your portfolio, in the beginning, will mostly consist of free and low-paying jobs, but they'll also show potential clients your skills and style and eventually secure bigger projects. 
6. Network
Create work relationships with experienced and big names in this industry. Attend industry events, engage professionals on social media platforms, and network with other videography entrepreneurs to learn and stay updated about recent and new trends in the industry. 
7. Set Your Rates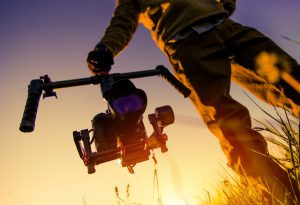 You can determine how much to charge by analyzing your skills, experience, equipment, and service offerings.  
8. Market Your Business
You can promote your business on social media like TikTok and Instagram by posting personal work regularly.
Final Words
The video production industry offers many opportunities for anyone interested in videography. To build a successful video production company, you can tap into these opportunities with the right combination of creativity, technical know-how, and business savvy. 
---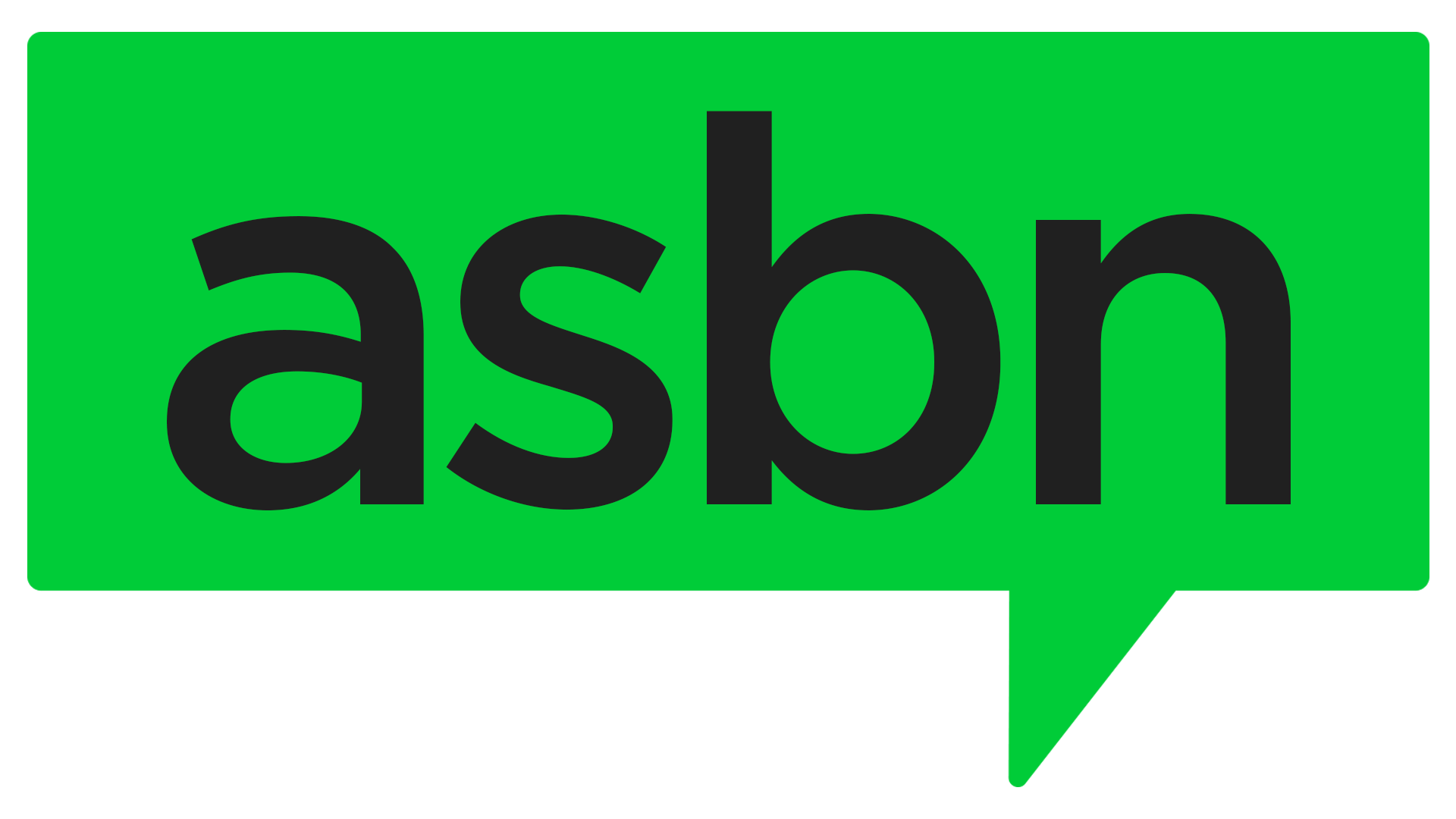 ASBN, from startup to success, we are your go-to resource for small business news, expert advice, information, and event coverage.
While you're here, don't forget to subscribe to our email newsletter for all the latest business news know-how from ASBN.