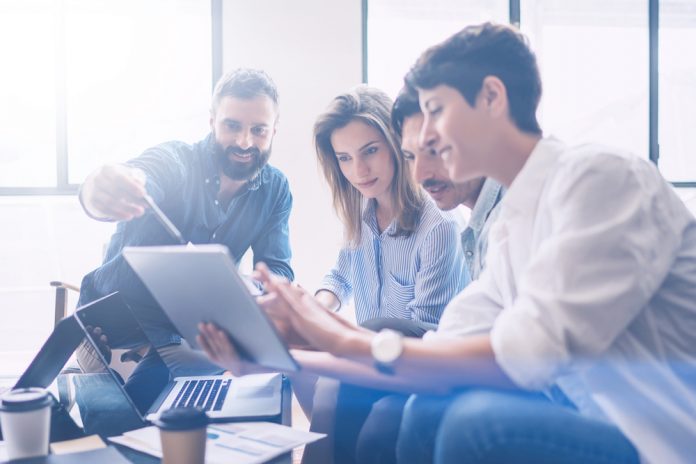 Both Slack and Microsoft Teams are tools to help with in-team communication needs that organizations have. However, each comes with differences that make them better suited to specific needs. Certainly, there are numerous differences: Teams has the more powerful free version, but Slack offers a simpler interface, for example. 
The differences in the features offered, however, are too numerous to be able to go through quickly. So how do you decide which product is better suited to the needs of your small business? It can help to consider the different purposes that these tools are built for.  
While Slack offers great channel messaging, it doesn't work well when you need big videoconferencing meetings. Slack does allow you to conduct 15-person meetings if you pay the subscription, but Teams offers 100-person meetings on its free version. 
Teams allows easy and efficient webinars with sharing, polling, private spaces, and the ability to make recordings. On the other hand, webinars aren't easy to conduct on Slack, considering that it lacks these features natively. You could integrate third-party add-ons to perform some of these tasks, but if you want webinar and videoconferencing solutions that work out of the box for free, Microsoft Teams can do it for you. 
Conversation channels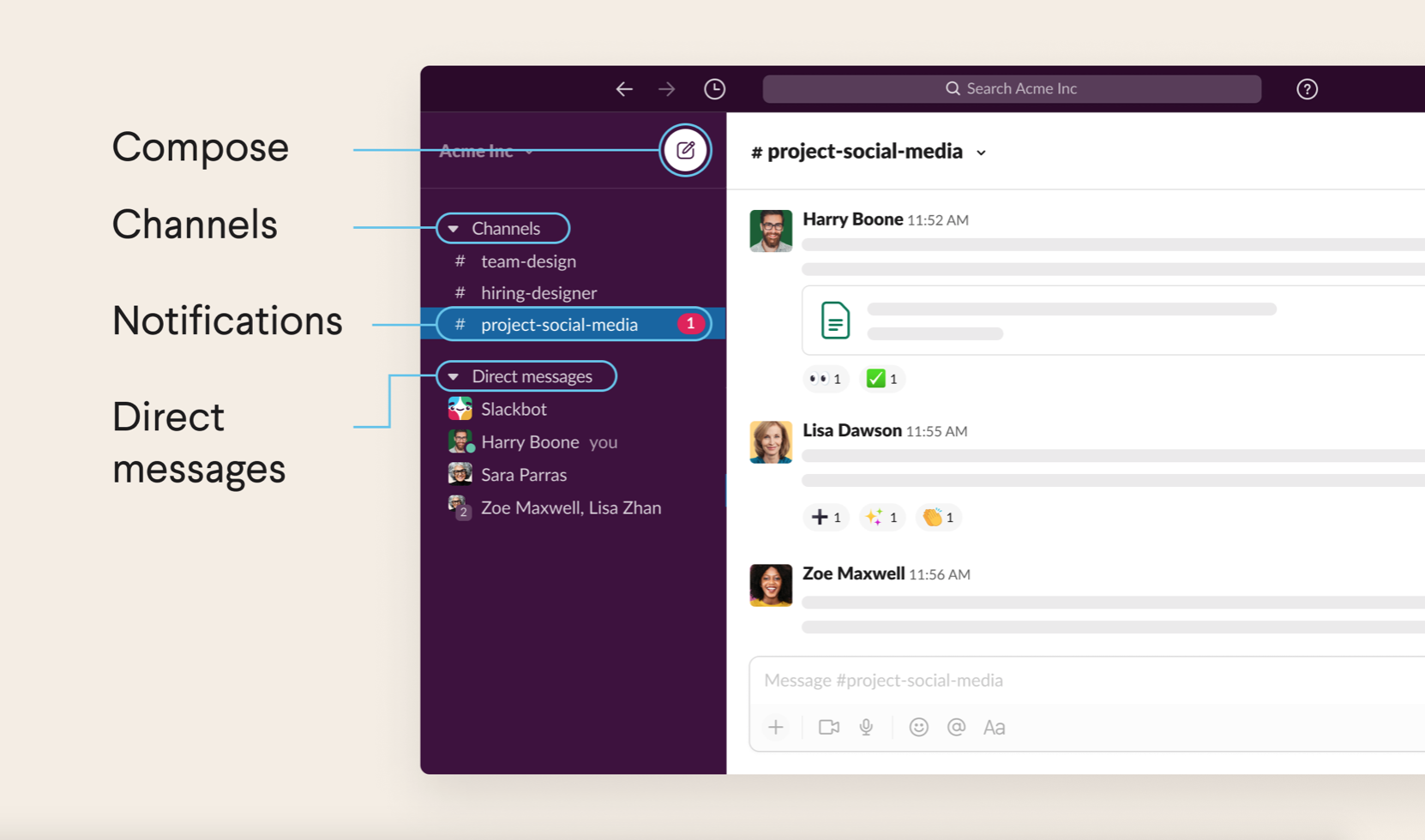 Both Slack and Microsoft Teams offer many similar functions when it comes to both one-on-one conversations and conversations between multiple team members. However, while Microsoft Teams allows you to add as many conversation participants or guests as you want and allows them to work on many different channels at the same time, Slack limits you to one channel and five guests at a time. In addition, on Slack, your guests need a paid license if they want to access multiple channels at the same time.
Searches on Teams are more full-featured, and Teams even allows you to add everyone in your company to one account, and create a couple of hundred channels to let everyone communicate on different topics. In other words, when you have Teams, you don't really need a company intranet. Slack isn't as full-featured when it comes to giving organizations plenty of conversation channels to conduct parallel conversations on.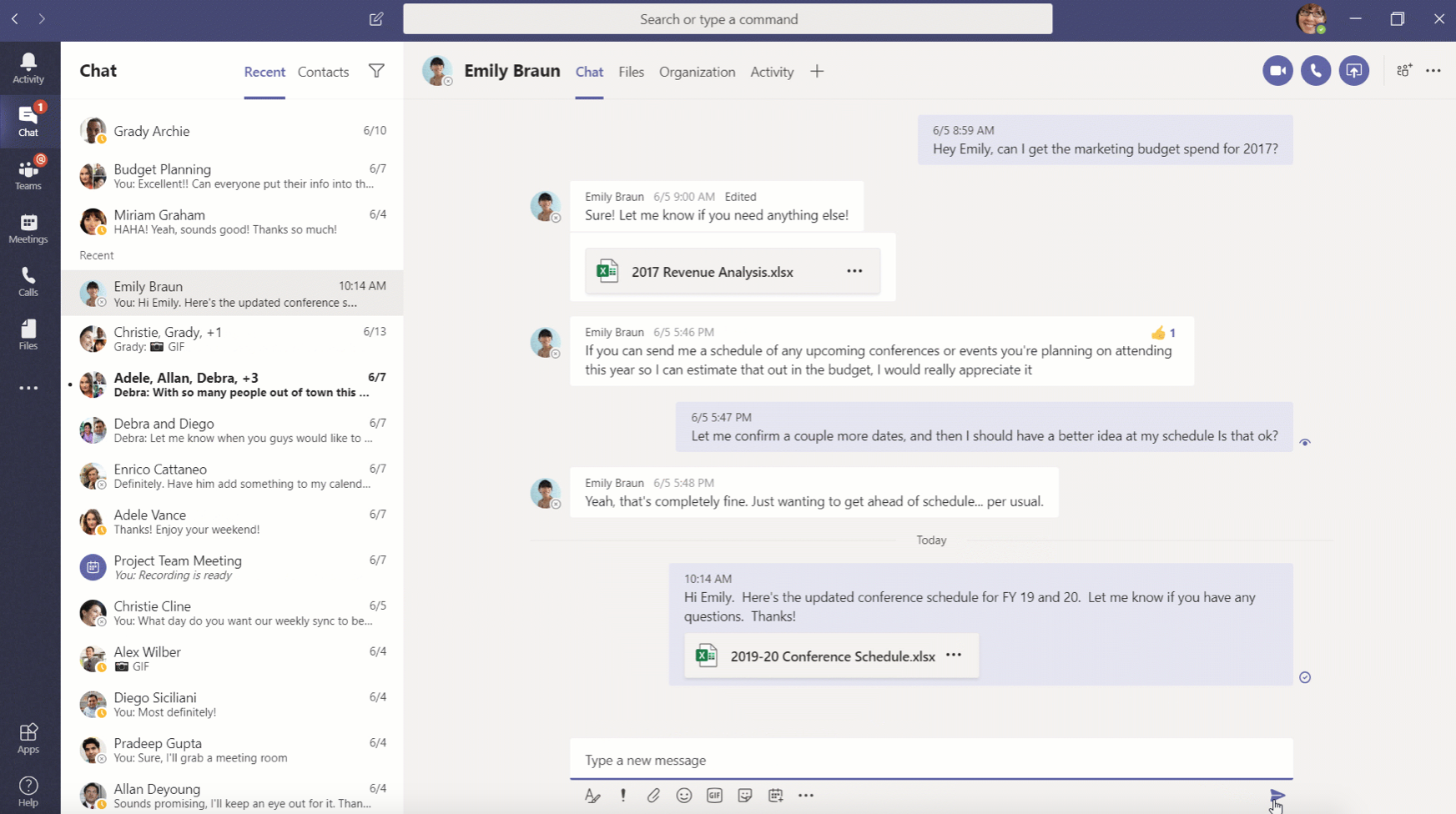 Integration with third-party apps
Slack is the winner when it comes to integration with third-party apps like Google, Vonage, Zapier, and RingCentral. Microsoft Teams connects to only half as many third-party apps as Slack; it doesn't offer integration with Google Drive, Analytics, or Sheets. Slack is also easier to learn to use than Teams. 
Administrative features
Microsoft 365, the suite of productivity tools that contains Teams, is designed specifically for use by enterprises. For this reason, Teams comes with many tools that allow IT administrators deep, granular support. With a paid Teams plan, it's possible for your IT team to create extremely specific customer rules for most kinds of situations. 
To access in-depth administrator settings on Slack, on the other hand, you need an Enterprise Grid subscription, which can be more expensive than plans on Teams. In addition, those settings on Slack don't offer the kind of in-depth control that Teams does. Slack also doesn't have the Who bot that comes with Teams. The bot displays easy-to-access information on the work relationships that exist between different employees in your organization.  
The Slack and Teams workplace communication tools both offer powerful features for businesses, but each comes with particular strengths. In general, Slack can be the better choice for small businesses and businesses that need a communication tool that integrates with certain apps that Teams doesn't support. Teams, on the other hand, can be a good idea for larger businesses, or ones that need to support large groups of participants without having to pay a subscription.