Consumers today rate the companies that they deal with based on the meaningful interactions that they have with them. Increasingly, social media is where they have those experiences. Studies have found that businesses lose 15 percent fewer customers when they stay in touch with them over social media.
It's important for businesses to remember that Facebook, Twitter, and Instagram are about more than promoting products. They are also about simply building relationships. Research has discovered that three out of four people claim that they're more likely to buy from a brand that they feel connected to.
Connecting with your customer base on social media can help your bottom-line by improving sales. If you're not sure how to go about reaching out to your audience on social media, here are tips.
1. Listen First, Talk Later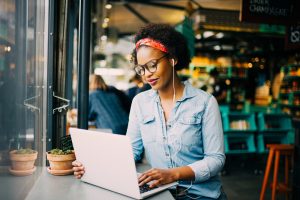 Studies show that more than 50 percent of people who get in touch with brands on social media just want to be heard. Listening to what your audience base has to say is also an important way to come by ideas for what to post. Many social listening tools help you get an idea of what your audience talks about online. Those conversations can be a great inspiration.
2. Reply Right Away
One in three consumers expects a business to respond to them within 30 minutes of posting a comment. Failure to respond to complaints or questions can give rise to anger that is vented on social media. Promptness is about more than just keeping customers happy. It is also about increasing revenue. A recent study by Twitter found that when airline companies responded to consumer complaints or questions in five or six minutes, it made consumers so happy, they were willing to pay several dollars more on each fare. Responsiveness is a quality that consumers are willing to pay for.
3. You Need to Personalize Conversations
The automated responses of chatbots can help keep customers happy for a while. Before long, however, they do crave real conversation with the companies that they deal with.
It's important to personalize your conversations. You should use first names, be friendly, and let customers know that you're always there, should they need further assistance. If you mean what you say, these gestures can count for a lot.
4. Put Your Company's Human Side On Display
Businesses that deal with consumers in person know to train their sales staff to put their humanness on display. It shouldn't be any different on social media. It's important on social media to use a fun tone of voice, introduce your staff to your audience with photos and stories, and participate in the trends that your audience seems to like.
Candid, behind-the-scenes videos of your business are an excellent way to show your customers who you are, as well. An uncensored view of your company on Instagram Live or Facebook Live can help show your customers what your company is really like.
5. Make it Rewarding For Your Customers to Stay in Touch With You
Contests and giveaways are great ways to show your customers that you care. You can use the buzz that they generate and also come closer to your community of customers.
6. Make Unexpected Gestures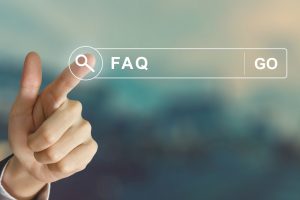 Samsung Mobile often posts its latest updates to its mobile phone FAQs section on social media. These FAQs help answer questions that customers have, even before they are asked. Other companies delight their customers on social media with discount coupons and promotions. Creating excitement with these gestures can help you bond with your audience base.
7. Go Big on User-Generated Content
When you publish user-generated content such as photos and videos to your social media account, you show your audience that you value them and accept them. Publishing user-generated content is a great way to tell all your customers that you're friendly and approachable. Businesses have even discovered that when they publish user-generated images, the links on those images get clicked on at five times the rate of other posts.
Four out of five consumers say that they need businesses to show that they care before they will consider buying from them. If you wish to show your customers that you care, there is no better place to do it than on social media.
---
The Atlanta Small Business Network, from start-up to success, we are your go-to resource for small business news, information, resources.

Follow us on Facebook here and stay up to date or catch-up on all our podcasts on demand.
While you're here, don't forget to subscribe to our email newsletter for all the latest business news know-how from Atlanta Small Business Network.
This has been a JBF Business Media production.