Thanks for tuning into the Atlanta Small Business Show, your local source for small business news, information, in-depth interviews with Atlanta's small business owners and entrepreneurs, as well as top business consultants and professionals that will help you grow your business.
On today's show, we talk with brother and sister team Anita and Howard Hsu from Sweet Auburn BBQ about how they took their business from food truck to five highly successful restaurants right here in Atlanta. We also caught up with Mark Deal, Organizer of Podcast Atlanta and the Founder of Podcast Guest Academy. Mark talks to us about how you can use a podcast to market your business. We then sit down with Tom DuFore from Big Sky Franchise about what goes into being a franchisor.
On today's Small Business Profile with host Ted Jenkin, we hear from Chad Conley from Complete Roofing Systems, who discusses the importance of having a high-quality website.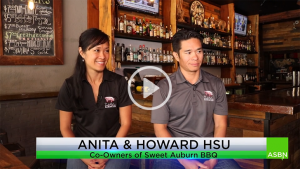 From Trailer to Triumph: How Atlanta's Sweet Auburn BBQ Became a Favorite Among Foodies – Anita & Howard Hsu, Owners
According to the Georgia Restaurant Association, industry sales are predicted to exceed $25 billion by the end of this year with 50% of restaurant owners saying their business is stronger than it was two years ago. Two of these wildly successful restaurant owners are Anita and Howard Hsu, the brother and sister team behind Sweet Auburn BBQ in Atlanta's Poncey-Highland neighborhood. We recently caught up with Anita and Howard at Sweet Auburn BBQ to find out more about their meteoric rise. Watch Now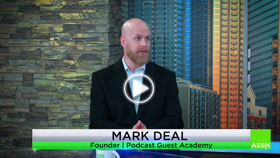 Should You Use Utilize Podcasts to Market Your Business? – Mark Deal, Founder of The Podcast Academy
Over one million dollars is spent every day in Podcast advertising, and over one billion dollars was spent in Podcast advertising within this past year in the US alone. With the rise of this expanding platform, Mark Deal, Founder of the Podcast Guest Academy, joins ASBN to discuss how businesses can use podcasts in many different ways, such as reaching a larger audience or building your expertise and authority. Watch Now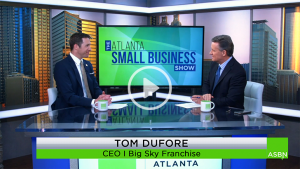 The Advantages of Adopting a Franchise Model for Your Business – Tom DuFore, Big Sky Franchise
Many entrepreneurs dream of expanding their business concept to multiple locations, and franchising could be the perfect opportunity to scale up. But how do you know when it's the right time to expand your business? And how do you get started? Our guest today can answer these questions and more. Today, we're pleased to welcome Tom DuFore, CEO of Big Sky Franchise Consultants. Watch Now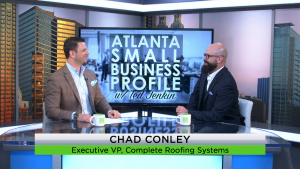 Atlanta Small Business Profile – Chad Conley, Complete Roofing Systems
On this week's episode of the Atlanta Small Business Profile, Ted Jenkin sits down with Chad Conley, Executive VP of Complete Roofing Systems. After serving in the U.S. Marine Corps for six years and earning a degree in project management, Chad fell into the roofing business through a friend. By his own admission, he never thought he'd go into roofing, but he ended up in a lucrative sales position and fell in love with the industry. Watch Now
Want your business featured on The Atlanta Small Business Show? Tell us your story! And if you would like to advertise with ASBN, give us a call at 678-332-9706 or email us at sales@myasbn.com
---
The Atlanta Small Business Network, from start-up to success, we are your go-to resource for small business news, information, resources.

Follow us on Facebook here and stay up to date or catch-up on all our podcasts on demand.
While you're here, don't forget to subscribe to our email newsletter for all the latest business news know-how from Atlanta Small Business Network.
This has been a JBF Business Media production.