Please enjoy this special message from our COO and Co-founder Bridget, Fitzpatrick, and our Managing Director, Karen Coons. Today is International Women's Day, a day where we celebrate women and gender equality around the world. We are fortunate to live and work in the great state of Georgia which happens to be home to the second largest contingent of female-owned businesses in the nation. According to a recent study, approximately 522,000 female-owned businesses were started here in 2018, second only to Florida.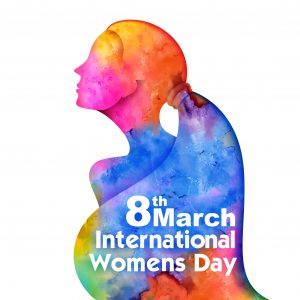 As you navigate our website, myasbn.com, you will understand why this does not come as a surprise to us. From our coverage of the female business landscape to our dynamic roster of female entrepreneurs and thought-leaders, we have been blessed to bring you a powerhouse of ladies who have been there and done that.
We here at ASBN want to take this moment to thank all of the women that add to, or support the ever-evolving community of female business owners and hope that your presence will continue to grow. We also want to say thank you to our staff and contributors for not only dedicating their talents to helping provide great content to our female audience but for supporting the women who work in it.
As we continue to see the growth and support of women and their engagement across the state. We take great pride in being a part of this ever-growing community of inclusion.
So to you, happy International Women's Day. We've come so far together.
Tell us how you're celebrating International Women's Day by commenting below, Tweeting us @myasbn, or visiting our Facebook page.
If you are a female entrepreneur or small business owner with a unique story to tell, connect with us on social media and check out our show appearance page on myasbn.com.
---
The Atlanta Small Business Network, from start-up to success, we are your go-to resource for small business news, expert advice, information, and event coverage.

Follow us on Facebook here and stay up to date or catch-up on all our podcasts on demand.
While you're here, don't forget to subscribe to our email newsletter for all the latest business news know-how from Atlanta Small Business Network.
This has been a JBF Business Media production.