The Atlanta Small Business Network recently caught up with Wilkinson Egwu, CEO of LawnTap, on location at Atlanta Tech Village, one of the country's biggest incubators for all things tech. LawnTap is an on-demand, automated service for lawn care.

Will says that LawnTap is the Uber for lawn care. If you're looking for lawn care immediately with no contracts, you can download the LawnTap app from iTunes or the Google Play store and get a quote by 'tracing' your lawn. An AI bot analyzes your lawn info, and LawnTap's algorithm will produce a dollar amount. If you like the quote, then all you need to do is hit the accept button.
As well as providing lawn care on-demand, Will recognizes that automation is the way of the future. That's why LawnTap developed the Smart Lawn Sensor available for purchase this fall. The Smart Lawn Sensor is inserted into your lawn, and by using the app, you can set how many inches you want your lawn to grow. Once your lawn reaches the limit of preferred height, the sensor is triggered, and it automatically sends out a request for lawn service on your behalf. Within the app, you have additional services you can set for the lawn maintenance company, like leaf blowing and hedging.
The lawn care industry is an 86 billion dollar a year industry, and one day while driving down I-75, Will noticed all these trucks pulling lawn care equipment. He thought to himself, "How do these guys get clients?" and "How do homeowners get a reputable lawn care provider?". At the time, Uber was taking off and Will wondered if you could take a similar concept of on-demand service and apply it to lawn care. Fast-forward two years, and LawnTap is preparing for additional seed rounds of venture capital funding.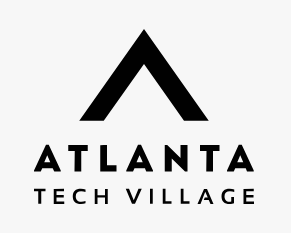 LawnTap was part of Atlanta Tech Village's pre-accelerator program, It Takes a Village, which Will says, offered them a huge wealth of resources. Just being in the same building with other entrepreneurs that have the same drive and ambition is amazing. Without a program and support system like ATV, Will says the drive to continue moving forward would have been a lot more difficult to find. The mentors and advisors were also a tremendous help to Will and LawnTap. Their wealth of knowledge and experience is priceless.
The Atlanta Small Business Network, from start-up to success, we are your go-to resource for small business news, expert advice, information, and event coverage.

Follow us on Facebook here and stay up to date or catch-up on all our podcasts on demand.
While you're here, don't forget to subscribe to our email newsletter for all the latest business news know-how from Atlanta Small Business Network.
This has been a JBF Business Media production.