Sales reps make their quota by upselling to existing clients, and by signing on new ones. Talk to any sales representative about what the most challenging part of their job is, and they will usually say that it's closing the deal that is the hardest. If you're a sales rep, you need to focus on the most frequent mistakes that you make closing your deals and internalize ways to avoid them.
1. The Mistake of Only Aiming to Close Once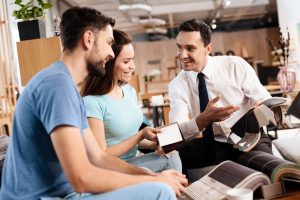 You should set yourself different goals for each meeting that you have with a client through the sales process, and aim to close with each goal. On the first meeting, for example, getting the client's personal phone number should be the goal that you hope to close on. When you call them directly, rather than go through their assistant, you'll be more effective. In the second meeting or phone call, your goal could be to get them to put you through to procurement so that you learn more about their requirements. By the third meeting, you should be actually closing the deal.
2. The Mistake of Not Making What you Want Clear
Sales reps often enter meetings or phone conversations with clients with no real idea of what they hope to achieve. Often, they are afraid to clearly state that they want a proposal or an actual contract, because they feel they may be turned down. It's important to have a clear objective with each contact with the client and to communicate it to them so that they may quickly and clearly state their position while wasting as little time as possible.
3. The Mistake of Making Requests, Rather Than Asking Questions
Many sales reps hesitate to ask direct questions about what they want, and instead, make vague statements to their clients. Rather than ask them if they are free to take a meeting, for example, they may simply say that they would be happy if a meeting could be arranged. Making vague requests only invites replies in the negative. It's important to make ask well-defined questions about what exactly you want.
4. Neglecting to Create a Sense of Urgency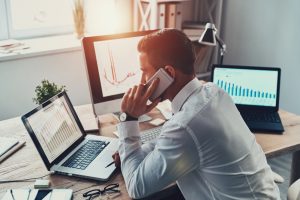 Often, sales reps believe that all they need to do is to make potential clients realize that they have a need, and show them how their product meets that need. They believe that once a potential client sees that a product addresses a need, they will quickly take the next logical step of signing a contract. It's important, however, to think of every way in which it could benefit the client to close quickly. It could be hard to close without creating a sense of urgency.
5. Know the Decision Criteria
It's important, at the beginning of the sales process, to understand the specific criteria that the client has in mind. They may need a vendor to go by a certain legal review process, or they may need a certain kind of business process to be built, for example. It's important to find out what these criteria are and to fulfill them one by one so that it becomes obvious to the client that they should be ready to sign the deal.
6. Closing Before Every Relevant Party is at the Table
Often, sales reps will attempt to negotiate with executives who don't have the authority to make the final call. It's important to know that you're dealing with the right parties before you invest much time in them.
Closing deals requires the ability to understand a potential client's state of mind and to provide them with everything that they need to make a decision. If you can understand the criteria that the client has in mind, and deliver on them, the deal is usually yours. 
---
The Atlanta Small Business Network, from start-up to success, we are your go-to resource for small business news, information, resources.
Follow us on Facebook here and stay up to date or catch-up on all our podcasts on demand.
While you're here, don't forget to subscribe to our email newsletter for all the latest business news know-how from Atlanta Small Business Network.
This has been a JBF Business Media production.