In today's business climate, consumers are showing that they prefer to spend their hard-earned dollars on sustainable products. In fact, Neilsen projects that 2019 will see 7 billion dollars in year-over-year growth for sustainable product sales. Capitalizing on this growing demand is Ken Kreafle, Founder and CEO of Reduce Drinkware based right here out of Atlanta. We recently sat down with Ken in the ASBN studios to find out more.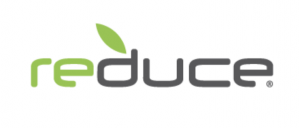 Ken is a veteran of product development and decided to focus his efforts on creating product solutions for the masses. One of those solutions is drinkware, but Ken questioned if he could improve a technology that civilization has had for thousands of years. And while the market is large and competitive, it also presents a lot of opportunities.
In this segment, we discuss the origins of Reduce and the impact that sustainable products now have on today's business economy. Jim and Ken also tackle climate ethics, designing and patenting his products, and how he acquired the funding for his company.
We also find out al the ways in which you can find and purchase these products, as well as the charitable projects that Reduce supports with a portion of its profits. To find out even more about Ken and Reduce, be sure to watch our entire interview above.
---
The Atlanta Small Business Network, from start-up to success, we are your go-to resource for small business news, information, resources.

Follow us on Facebook here and stay up to date or catch-up on all our podcasts on demand.
While you're here, don't forget to subscribe to our email newsletter for all the latest business news know-how from Atlanta Small Business Network.
This has been a JBF Business Media production.