Most people's minds go straight to McDonald's, Dunkin' Donuts or another type of major food chain when the word "franchising" is mentioned to them. Many are very surprised at how many successful franchise opportunities exist in various service industries as well as the impact service industry franchises have on our economy. Here to talk more about the franchising journey is franchising expert, Leslie Kuban of FranNet and Kevin Wilson of Buzz Franchise Brands.
Related Content: 5 Essential Truths to Understand Before You Buy a Franchise
The interview begins with Wilson talking about franchises that are service-based. When it comes to service-based companies there are a handful of benefits to look forward to when

starting out. Most service-based companies tend to cost a lot less than the average brick and mortal business, launching or opening up the business to the public usually takes a lot less time within its process averaging anywhere between 30 to 90 days, and more importantly the customers are more likely to be loyal in most cases. Kuban follows up by stating that it can be a lot easier to ease into your growth with service concept businesses. "The growth of your customer base warrants the added expenses that you have of growing the business, so it becomes more cost effective for someone to grow", Kuban states within her interview.
Related Content: Thinking of Launching a Franchise Business? Leslie Kuban Reveals the Process and How She Helps Her Clients Find Success
In addition, one of the vital factors when selecting a business to franchise is making sure that the business itself has experience in retaining customers along with strategies proven to keep their customer's loyalty. "What a customer gets from us is a local business with a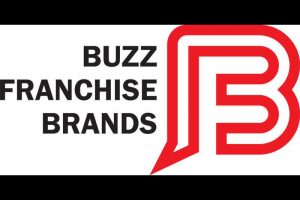 lot of nation support, so they feel like they're working with a real professional team and not just a 'mom and pop' operating in the area", Wilson mentions in reference to Buzz Franchising Brands. He further explains that Buzz Franchising Brands consists of 3 concepts: Pool Scouts, Home Clean Heros, and the British Swim School. All of these are supported by the expertise of the Buzz Franchise experts and aim to make these companies feel a lot larger than they really are simply by focusing on their detailed services.
To learn more about Leslie Kuban or Kevin Wilson, please watch the interview above for more details!
---
The Atlanta Small Business Network, from start-up to success, we are your go-to resource for small business news, information, resources.
Follow us on Facebook here and stay up to date or catch-up on all our podcasts on demand.
While you're here, don't forget to subscribe to our email newsletter for all the latest business news know-how from Atlanta Small Business Network.
This has been a JBF Business Media production.