One of the most important decisions you will make as you launch your business is where you choose to house it. Today, entrepreneurs have the luxury of deciding whether to own a building or to sell products and services online. There are pros and cons to each approach, and the decision you make will depend on many factors that are unique to your business. So, how can you determine if purchasing a building or selling your product online is the best option? Take a look at these things to consider when deciding how to deliver your product. 
Can You Afford a Down Payment, a Mortgage, and or Rent?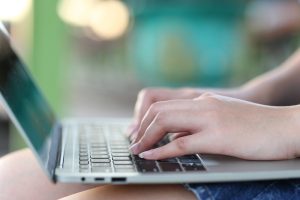 Let's get the first concern out of the way. Do you have the funds to purchase or rent a building? This question requires deeper introspection as there may be benefits to housing your product in a building, which this article will go into further. However, you have to decide if the expense makes sense. For example, if you are a bootstrapped startup that is still testing your audience market, purchasing a brick and mortar location may not be the best decision. On the other hand, if you have received money from investors, and want to capitalize on a specific local area, then it may make sense to undertake the cost. 
Who Will Your Product Reach?
Your product or service may have strong ties to your local community. For example, maybe you live in a cold climate and want to sell warm clothing with localized branding. In that case, being located within the general area may be the best option. However, if you are looking to target an audience that is not within your area, and your product appeals to various demographics, then it may not be necessary to have a brick and mortar location. Knowing whom your product is meant to reach can help push you to the best decision. 
What are Your Long-Term Professional and Personal Goals?
Visualize your business ten years into the future. Where would you like for it to be? Also, look at your personal aspirations. Do you want to travel the world, have a family, or eventually move to another town? It is crucial that you think of what you want for the future, and consider how owning—or not owning—a physical space impacts these plans. If you don't see yourself in the same location or do not want to be in a position where you are paying a long-term mortgage than purchasing a building is not the right move. 
Compare and Contrast the Benefits of Ownership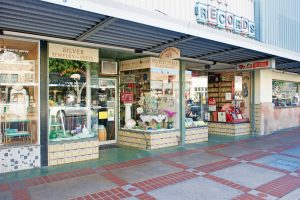 It could be that having a brick and mortar location adds credibility and a marketing edge over an online store. Property ownership can also be economically beneficial by building equity and even allowing you to lease out portions of the property. On the other hand, a digital store will enable you to reach global audiences while requiring less capital up front. You can also store goods off-site, so you don't have to manage a large amount of inventory yourself. You may even eventually find that an online and physical location both work for your business and that you can afford to invest in both. Again, your long-term goals and business purposes will inform you of the best way to go. 
How Stable is Your Business?
It may be a great idea to purchase space for your business. However, you may find the need to do this later in your entrepreneurial process. For example, you may be using an online store to test the waters and may find that your idea is viable and that a physical location is necessary. The stakes are much lower if you find that a digital store is not working than finding out the same thing while investing in a physical store. You want to ensure your business idea is stable and has room to grow. If there is a question about this, then you may want to look into developing an online store, at least in the beginning. 
Final Thoughts
Where you decide to distribute your product is not only an operational decision. It impacts your marketing, branding, and financial goals. However, to honestly know if purchasing a physical location is right for you, it is essential to look at your business model as well as your goals and see how each choice fits into your plans in the short and long-term.
---
The Atlanta Small Business Network, from startup to success, we are your go-to resource for small business news, information, resources.

Follow us on Facebook here and stay up to date or catch-up on all our podcasts on demand.
While you're here, don't forget to subscribe to our email newsletter for all the latest business news know-how from Atlanta Small Business Network.
This has been a JBF Business Media production.