Recently in the ASBN studios, we had the pleasure of speaking to one of Atlanta's titans of tech, Marc Gorlin. Marc is perhaps best known as one of the co-founders of Kabbage, and Founder, and CEO of Roadie. An icon in Atlanta's startup ecosystem, Marc has created and exited several high profile companies that range from the FinTech space to software, to logistics, which has cemented his legacy as one of the city's most successful entrepreneurs. Now, with numerous lucrative partnerships, and a recent round of impressive series C funding, Roadie is poised to be every retailer's go-to logistics solution.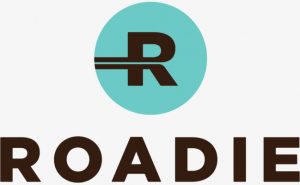 Marc says that he came up with the idea for Roadie while working on a separate renovation project. After driving down to a worksite in Montgomery, Alabama, he received a call from one of his coworkers that the supplies he needed for a job won't be arriving at the worksite until the following Monday, after placing the call on a Thursday. Sitting on the overpass of I-65 in Montgomery, Marc watched all of the cars traveling north and south through the interstate, and he says that there was bound to be someone currently leaving Birmingham, where the supplies were coming from and headed to Montgomery. If he only knew who they were he would be able to throw a box of supplies in their trunk and compensate them for it.
After doing more research, Marc found out that there are over 250 million passenger vehicles with founder billion cubic feet of excess capacity on the road every day. After realizing the potential for this untapped transportation that already exists, he asked the question, what would happen if you could unlock all of that excess space? He says that very weekend he sat down and wrote his business plan for Roadie.
Marc says that a lot of people think they need all of these really different people with a lot of different talents when you first start a business, but he disagrees. He says that you really only need a designer, who can tell the story of your business, and a lawyer.
Now, having over 120,000 drivers across the country delivering to 11,000 cities and towns, Roadie has reached nearly 89 percent of the U.S. Population. Marc says that it is their partnerships with large companies that really allowed them to spread, and create an infrastructure for their business. This allowed them deliverability everywhere and gave them easier access to their customers and potential clients.
To hear more about Roadie and Marc's entrepreneurial journey, check out the full interview above.
---
The Atlanta Small Business Network, from startup to success, we are your go-to resource for small business news, information, resources.

Follow us on Facebook here and stay up to date or catch-up on all our podcasts on demand.
While you're here, don't forget to subscribe to our email newsletter for all the latest business news know-how from Atlanta Small Business Network.
This has been a JBF Business Media production.