When it comes to e-commerce stores, the barriers to entry have been significantly reduced in recent years. Various tools have been developed that let you set up a new store almost instantly. Even the products themselves can be drop shipped if you choose that path, reducing the need for storage and inventory. However, these changes have led to a lot of competition, so you need to be resourceful and efficient if you want to create a sustainable business. You can set yourself up for success by separating your plans into five vital elements to focus on.
Website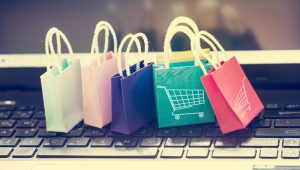 Your website will be the central hub for your business, typically including the store, a blog, and any relevant business details. E-commerce stores need more sophisticated sites than average, with the ability to take payments, monitor inventory, and accept reviews. You can keep the site simple, but there are benefits to including different elements like countdown timers, user-generated content, and wishlists. Additionally, it is important to maintain a high level of security, using HTTPS, secure payments, and site monitoring tools.
Operations
E-commerce stores will typically have a lot of individual sales, so it is important to keep accurate records. You will need to track sales, refunds, product purchases, and any other important accounting elements. You may also want to keep email lists to stay in contact with your customers. As your store grows, employing workers will allow you to scale up and work on more profitable factors. Ensuring all your records are clear and accessible will help your team to keep on top of every aspect of the business.
Competitive Research
Most stores will face competition from other businesses, with similar ventures springing up when your visibility reaches a certain level. Rather than looking at competition as a negative factor, though, it is important to focus on the benefits. Competition means you can analyze the industry as a whole, looking at what is working and how you can improve it. Most online businesses are not operating without some level of competitive research, so it is important to not stand still and seek out ways to outperform your competitors.
Marketing
Your marketing strategy will determine how much traffic you can drive to your store and the overall brand recognition. Some of the popular methods working online include content marketing, social media marketing, and paid advertising on sites like Facebook and Google. Your strategy will usually involve all of these types of marketing, but it will also be determined by the type of products you sell. While the short-term strategy will be focused on capturing leads and making sales, the long-term plan should be to build a brand recognized within the industry.
Analytics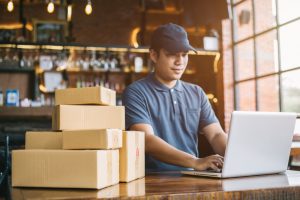 In almost all marketing campaigns, your first effort will not be the best. Each campaign will need to be tweaked until you have maximized the conversion rate and are getting the best ROI. E-commerce is no different, with small changes often having a big impact. You can use analytics to see where your traffic is coming from, the pages visitors are landing on, and even track their mouse as they navigate the site. Analytics might not be the most glamorous part of the process, but it will ensure your business can consistently operate at a high level.
By focusing on these five elements, you can cover each of the bases that will lead to an efficient store. It is possible to build a site and stock quality products, but your marketing efforts might be lacking. Similarly, you could promote your store well, but your products might not satisfy customers. When you have a clear system in place, you can ensure you are maximizing results across all facets of e-commerce store building. There are no guarantees for success with e-commerce, but you can ensure you are doing everything possible to build a profitable store.
---
The Atlanta Small Business Network, from start-up to success, we are your go-to resource for small business news, expert advice, information, and event coverage.

Follow us on Facebook here and stay up to date or catch-up on all our podcasts on demand.
While you're here, don't forget to subscribe to our email newsletter for all the latest business news know-how from Atlanta Small Business Network.
This has been a JBF Business Media production.