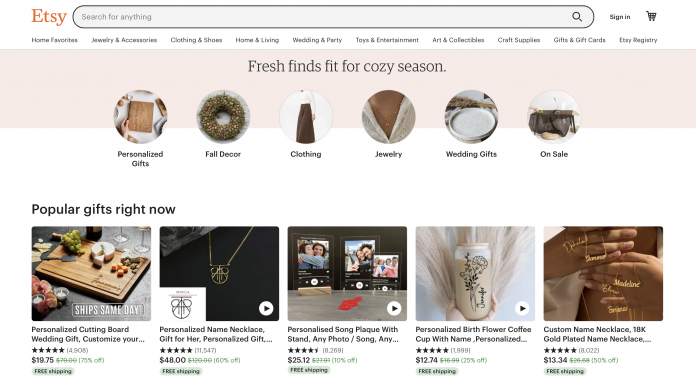 Etsy is a major global online marketplace, with over 4.36 million sellers for nearly 90 million active buyers. It can help turn side hustles into full-time businesses. 
It's a perfect marketplace where small businesses can find their ideal prospects easily as millions of users shop with credit cards for crafts, jewelry, art, and more.  
Ever imagined your products in Etsy emails or your shop story on Etsy's blogs? If you're a shop owner, you may have wondered how to get featured on Etsy. 
While the process varies, Etsy's merchandisers and editors seek common qualities when highlighting shops and products. 
This article will explain the five key tips you can use that help your shop get featured on Etsy.  
5 Killer Tips To Get Featured On Etsy
Here are five easy yet effective strategies to grow your small business and get featured on Etsy: 
1. Optimize Your Store
Before your items can be featured, they need to be discovered. Etsy uses a special algorithm to connect popular search words with the items it displays when you search.  
Using the right keywords in your product descriptions and titles, you help Etsy figure out what your products are and when to show them in searches.  
If you appear higher in search results, more people will see your stuff and think about buying it. 
To make sure your Etsy store shows up well in searches, try these useful tips: 
Use relevant keywords and tags in product listings

 

Pick the right details when you add a product

 

Get and show reviews on product pages

 

Keep your store fresh by adding new stuff regularly

 

Put lots of info on your "About Me" page

 
When you share details about your business and use the right keywords, Etsy can better understand what you sell. This helps the right shoppers find your stuff. 
2. Take Professional Photos
Want to grab someone's attention and get featured on Etsy? Use professional photographs! Editorial-style, highly-stylized photos – similar to style blogs or magazines – can pique interest and make a lasting impression.  
Make sure to include a variety of shots when showing your products. Reserve some spots for simple, clear images highlighting your product's unique details.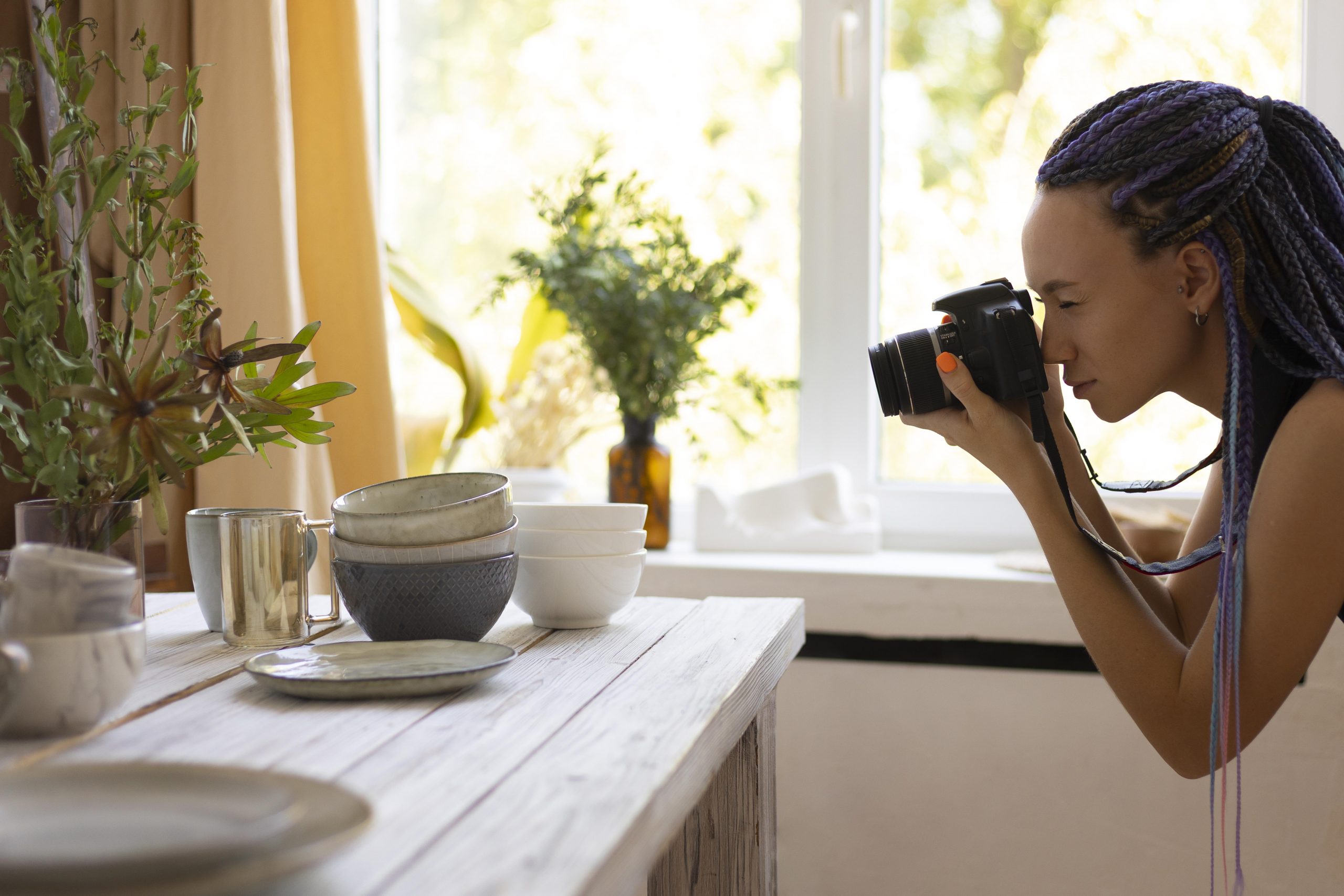 Follow the tips to the 'T' to ensure your photos look their best: 
Aim For Clarity

: Capture sharp, well-focused pictures

 

Set The Stage

: Choose a tidy, well-lit area with lots of natural light

 
Skip The Watermarks

: Avoid adding distracting logos to your images

 
To stay on-trend and tell a larger story, consider the following: 
Seasonal Touches:

Add relevant props that align with the current season

 

Context Matters:

Show how your product fits into real-life situations and trends

 
Create A Strong Brand 
Creating a strong visual brand can help boost your visibility on Etsy and leave a lasting impression.  
To increase your chances of being featured on and off Etsy, focus on shaping your brand through thoughtful image display and product selection.  
Although first impressions are important, you don't need a pricey design to make an impact – a basic logo and brand colors can suffice.  
You can also use free logo makers and Canva templates for your branding visuals. 
3. Tell A Story
A well-written and complete "About section" can help small brands get noticed and featured on Etsy.  
When your "About section" shares specific real-life experiences, such as overcoming challenges, creating new products, or showing how the brand has affected people's lives, it gives users an interesting story to read. 
Without such detailed insights, finding a profile-worthy story is increasingly hard.  
Besides adding a written description of your business's origin story, source of inspiration, and the creative process, make sure to use video and photos of your workspace in your "About section." 
If you want to increase your chances, you can also pitch the story using the "Seller Handbook" pitch form. This allows you to highlight what makes your shop and journey unique. 
4. Promote Your Store
Believe it or not, the more people see your products, the more chances you have to make sales and get featured on Etsy. There's a range of ways to let people know about your shop. 
Here are a few ways to help you get started: 
Leverage Social Media Channels

: According to one report,

over 60% of people

use social media. Make sure to display and interact with potential customers on popular social media channels like Instagram, TikTok, and Meta (Facebook)

 

Collaborate With Niche Influencers

:  Work with niche creators and bloggers to expand your reach and promote products

 
Tap Into Etsy's Marketing Resources

: Employ Etsy Ads or Promoted Listings to enhance product views

 
5. Provide Great Customer Service 
Customers are more inclined to return if they have an exceptional experience.  
Don't believe us; believe the stat: 93% of customers will make repeat purchases with brands that provide great customer service.  
They can even recommend your brand to family, friends, and followers, boosting your reputation. Without much ado, here are a few simple ways to offer outstanding customer service: 
Respond to feedback and questions quickly 

 

Employ custom packaging

 

Include a heartfelt handwritten thank-you note with each order

 

Extend the return period to reassure shoppers

 

Reward loyal customers with discounts and coupon codes 

 

Engage with Etsy reviews by expressing gratitude for customers' shared experiences

 

Be proactive in communicating any delivery delays

 
Takeaway
Etsy is one of the most popular online marketplaces for selling handmade items. Whether you craft intricate necklaces, upcycled furniture, or crocheted animals, you'll find potential customers ready to purchase.  
Follow the five killer tips to the 'T', such as taking professional photos, creating an engaging story, and optimizing your shop to make a positive customer experience, drive repeat purchases, and get featured on Etsy.