There are currently 590 million LinkedIn users, spread out over 200 countries, making it the world's largest business to business network available. And while you may have a vast network of 10,000 connections on the platform, if you want to generate new business, you have to understand all that LinkedIn can offer. On today's show, we speak to Gregg Burkhalter better known as "The LinkedIn Guy". Gregg is a successful branding coach, LinkedIn trainer, and marketing consultant, and he's here today to talk to us about getting the most out of LinkedIn and The CONNECTED Networking event hosted by the Gwinnett Chamber of Commerce.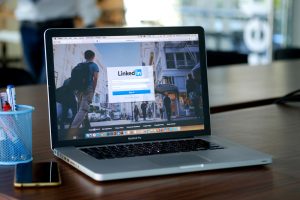 After spending countless hours on LinkedIn, Gregg can confidently say that the majority of its users don't have any sort of strategy for using the platform to its full potential. However, with a solid plan and a robust LinkedIn profile, you can set yourself apart and rise above the noise. Gregg explains, "LinkedIn is not about you. It's about the value you bring to the LinkedIn community."
To begin building your personal rand, Gregg recommends these three steps:
Define your brand: What are you good at? How do others see you? how do you see yourself?
Develop a strategy to grow the brand: In-person networking and LinkedIn
Deliver on the brand promises: Build trust for your brand by following through on your promises.
Gregg is quick to remind us that there's really no short-cut to LinkedIn success. Since day one LinkedIn has been first and foremost about relationships. If building relationships are not one of your major focal points, then long-term success will be difficult to achieve.
Gregg, along with the Gwinnett Chamber of Commerce, will be putting on his signature networking event, CONNECTED, on Wednesday, January 23rd from 5:30 pm to 7:30 pm.
For more information about CONNECTED, click here.
---
The Atlanta Small Business Network, from start-up to success, we are your go-to resource for small business news, information, resources.

Follow us on Facebook here and stay up to date or catch-up on all our podcasts on demand.
While you're here, don't forget to subscribe to our email newsletter for all the latest business news know-how from Atlanta Small Business Network.
This has been a JBF Business Media production.