If you love the business you've built, you might want to work forever. At least, that's what you think now. Be it due to age or ability, or if you've been working towards financial freedom, retirement is almost inevitable.
Here's a scary statistic. Fortune.com reports that according to a Manta small business online community survey, 34 percent of entrepreneurs don't currently have a retirement plan. Expanding further, 28 percent aren't contributing to any type of savings plan whatsoever. That's certainly not the way to build a solid financial future for when your working years are in the rearview mirror.
As with any career path, an exit strategy is a must-have. Implement a plan on paper to lay out the steps to a healthy retirement out of entrepreneurship.
If You Can, Start Early
Starting and running a business often begins tight on cash. It's in the early years that saving for retirement has the greatest impact. The longer your money 'soaks' in investments, the more interest it's able to generate. The difference between investing 30 years before retirement, or 20 years, can be exponential.
Save What You Can
Whether it's 20 percent of your annual income or $20 per month, put something into a savings plan for retirement. Making it a habit early will help you save – instead of spending – the profits you build years down the road.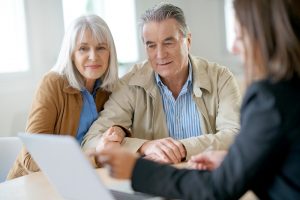 Create a Diverse Portfolio
On your own or with the help of a financial planner, build a portfolio with several avenues to build a retirement plan. Discuss an individual 401(k) plan. If you have 15 years or longer until you step back, aggressive portfolio items with high risk and high potential yield are often a good idea, as long as you can take a long-term view. You might take a chance on a couple long-shot stocks or invest in another startup with profit sharing.
Don't Count on Funds from Selling Your Business
Recognize early on that entrepreneurship can be volatile. If you're expecting to sell your business for retirement income, you could be setting yourself up for failure. Many small businesses are one financially difficult year away from folding. Your business might not be saleable in a retail environment 20 years from now, or it might not have the expected value. Don't put your eggs all in this basket.
It's Not Too Late
If retirement is steaming toward you like headlights on a big rig and you're not ready, it's not too late. You can still position yourself for a comfortable retirement.
Develop an Exit Strategy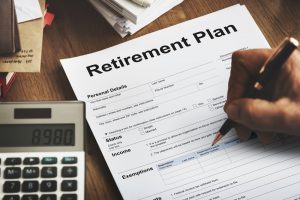 Know when you want to retire and calculate what income you'll need in retirement to be comfortable. Then, assess what you have available now, how much it will build in the coming years, and how much more you need to set aside.
Max Out Your Contributions
If you're within 10 years of retirement, start squirreling away your full contribution limits. It should be 20 percent or more of your income, trying to top up your retirement savings as best you can. Keep in mind that you'll need to do something with all the extra time you have NOT running your business, and those hobbies can be expensive.
Play It Safe (Relatively)
In the twilight years of entrepreneurship, it's not a good time to gamble on long-shot investments or volatile stocks. Place your money in investments that have a track record of staying ahead of inflation while avoiding negative returns.
Plan Your Leave
Finding someone to take over your business might not be as easy as you think. If you provide a service, transitioning them to a new service provider takes time. If you operate a brick-and-mortar business, the economy may be wreaking havoc on real estate. Give yourself two to five years to find someone to purchase or take over your business.
---
The Atlanta Small Business Network, from start-up to success, we are your go-to resource for small business news, information, resources.

Follow us on Facebook here and stay up to date or catch-up on all our podcasts on demand.
While you're here, don't forget to subscribe to our email newsletter for all the latest business news know-how from Atlanta Small Business Network.
This has been a JBF Business Media production.