According to Amazon, more than one million small businesses sell their products on the platform. A 2017 study by BigCommerce found that 73 percent of small business owners surveyed considered using Amazon's platform to sell items. It is safe to say that Amazon's digital marketplace is popular among small business owners. You might even be thinking of taking the plunge yourself. However, some recent news about Amazon has made some individuals rethink the company's intentions toward business owners.
In the last few days, it has come to light that Amazon is holding meetings in Las Vegas to strategize on methods to convince small business owners to sign up for the company's Amazon Growth program. Here, companies would spend up to $5,000 a month to receive help developing a business plan, and acquire advice on keyword advertising. Business Insider noted that many small business owners are puzzled about the offerings, and wonder how the service would benefit them.
While this new program has brought Amazon's motivations into question, it makes sense for business owners to wonder how the company helps them. What can Amazon truly offer to small businesses? While there are some questions, the platform does have some benefits for small business owners looking to embrace online selling.
Amazon Is Widening Small Business Accessibility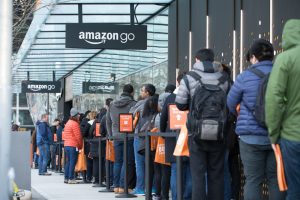 Amazon's digital marketplace is far-reaching. The company's efficient shipping logistics, easy ordering process, and accessibility make it a viable choice for most small businesses. Amazon's "Small Business Impact Report," revealed that small and medium-sized companies come from all 50 states, and over 130 countries. This information means that small businesses can thrive beyond metropolitan areas. Small businesses located in rural America or slower regions of the world, can still take part in the global marketplace. Also, half of the items purchased on the platform are sold by small and medium-sized businesses. In this regard, Amazon has helped small businesses reach the masses regardless of their location.
Robust Offering of Resources
In 2017, the Amazon Lending Program lent more than $1 billion to small and mid-sized businesses. The lending program offers values from $1,000 up to $750,000. While the only known requirement is selling a product on Amazon's marketplace, there are some lesser-known qualities that Amazon looks for in those they lend to. It is invitation-only, but judging by the amount of money that has changed hands, it seems to be on its way to becoming a successful venture for both Amazon and the small businesses they work with. Also, Amazon is known to take care of the majority of the fulfillment process. Instead of small business owners having to locate warehouse space or deal with the customer service side of shipping, Amazon takes care of most of these details. The services are tiered with small business owners being able to either contribute a dollar of every purchase to Amazon or purchase a professional seller plan at $39.99.
Owners Can Benefit from Prime Day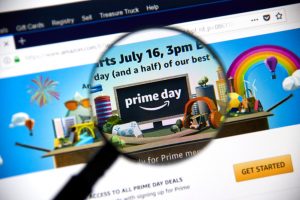 Amazon's Prime Day has grown from obscurity to becoming one of Amazon's most popular selling days of the year. Prime Day is where Amazon Members are offered a significant number of deals and promotions. In 2018, Amazon saw 100 million products sold. Not only does this mean increased revenue for Amazon, but it also brings increased visibility and sales to small and medium-sized businesses that sell products on the platform. On average, merchants who received a 10 percent increase in sales on Prime Day 2017, saw a revenue increase of 2.1 percent overall. Much like Small Business Saturday and even Black Friday, small business owners can look forward to an additional day to connect with new buyers.
Increasing the Number of Hiring Opportunities
It is not always easy for small business owners to be in a place where they can hire employees. Many entrepreneurs are having to do it all themselves because they cannot afford to attract the help they need. Amazon's "Small Business Impact Report," estimated that small and medium-sized businesses who are selling their products on the marketplace platform had contributed over 900,000 jobs worldwide. This estimate reveals that sellers are seeing positive returns from their dealings on Amazon, and are finally able to support a team financially.
Final Thoughts
So, to answer the title question, using Amazon does seem to be very beneficial for a small business owner. However, while a lot of information out there that would seem to suggest that Amazon's relationship with small business owners is positive, it is still worth it for small business owners to do their research to see if selling on Amazon can work for them. The company does highlight success stories, but it is also true that small business owners have run into snags by also having to compete with the online giant in sales while being a user of the platform. There is also data that shows that a segment of brick and mortar retailers are taking huge hits in sales with job loss occurring as a result. So, in light of the recent Amazon Growth program, small business owners have to decide if the platform's benefits outweigh the potential costs.
---
The Atlanta Small Business Network, from start-up to success, we are your go-to resource for small business news, information, resources.

Follow us on Facebook here and stay up to date or catch-up on all our podcasts on demand.
While you're here, don't forget to subscribe to our email newsletter for all the latest business news know-how from Atlanta Small Business Network.
This has been a JBF Business Media production.