It's no surprise that newspaper ads and TV spots just don't work like they used to. And with adblockers like AdBlock on more and more computers, even paid ads are less likely to get in front of your customers' eyes. New digital marketing techniques are emerging, and current digital marketing practices are evolving. It all presents a challenge for your potential customers to be aware of your product or service.
Nevertheless, digital marketing continues to be the way to reach your clientele. It has to be intentional, continuous, and it has to morph along with the technology and software the world is using. For 2019, these five digital marketing trends should be at the top of your list to be as effective as possible with your advertising budget.
Live Video
An interesting and revealing survey from Livestream in New York Magazine should give companies and marketers insight into a customer's wants and needs. Of more than 1,000 people surveyed, "80 percent would rather watch live video from a brand than read a blog" and "82 percent prefer live video from a brand to social posts".
Live video is growing very quickly and can be implemented for various uses. New product reveals, staff introductions, how-to videos, and advertisements can all be better portrayed in live video than written content. As a bonus, inflection and sarcasm are better received in video. Livestream, Facebook Live, and YouTube are the most popular video platforms to post on.
Instagram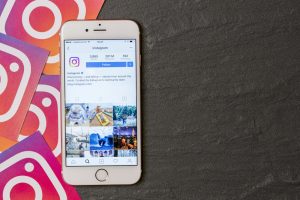 Looking to connect with the youth of today? Then your marketing should focus on what Google calls 'micro-moments' on the Instagram platform. Almost exclusively visual with pictures and video clips, Instagram is a hotbed for activity in the 18 to 29 age range especially with 64 percent of US adults in that demographic connected, according to Statista information in 2018.
Consider establishing a social account on Instagram exclusively for your business and posting regularly – at least twice a week and more often if possible. Plus, paid advertising is available for your target audience too, and it's mighty effective for visibility.
Chatbots
It's that often-annoying chat box that pops up in the corner of a website, and it gives you quick results from the site's information. And while only 15 percent of American Adults say that they've used a Chatbot, it's a statistic that's likely to grow exponentially in the next year or two.
Survey results show that chatbots are most relied upon for getting a quick answer in an emergency, and they're quite often used in after-hours situations where life support is not available. So, if you don't have live staff manning phones and email 24 hours per day, 7 days per week, a chatbot service in your website could be the best way to keep a customer's attention.
Strong Content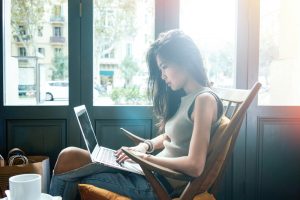 There's always been high demand for written content on your website. Primarily, the purpose is to provide accurate, relevant information for your customers that can help convert to sales. That might mean different things to different customers, whether it's shopping online or drawing them into a retail location.
Good content doesn't always have to be keyword-heavy either. In fact, the best content is written to help your customers solve a problem. Always add relevant, well-written content to your company's blog and keep your website information up-to-date.
Ever-Evolving Marketing Strategy
Know where the digital marketing environment is going and roll with it. Facebook is potentially peaking and might see a sharp decline in the coming months and years, so look to expand beyond Facebook Ads. Google algorithms are nebulous at best but striving to understand and meet their criteria will help you to place ads better.
Marketing strategies have to be fluid in 2019. What works in January might be effective only half a year. And if you don't have the time or comprehension to tackle digital marketing within your company, invest in a digital marketing provider. It's money well spent.