Finding investors and potential customers for your new startup is no easy task. However, having your small business featured on the right platform can make all the difference, and our guest today knows a thing or two about branding on a large scale. Joining us today, is Mike Sammond, owner, producer, and host of Business RadioX, one of the fastest growing online radio networks in the country.
Business RadioX aims to be the voice of business in all of the communities that they serve. Like ASBN, Mike believes that small business is the backbone of every town or city. Mike explains, "There's so many great business people out there that are working hard every day; we want to help share their story and get it out there."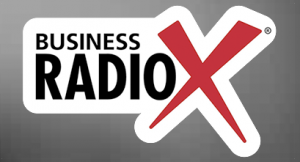 The radio show is able to accomplish this by using a commercial-free, long-format approach, where the guests can really share their stories with no interruptions. In addition, the popularity of podcasts gives Business RadioX an incredible reach through audio entertainment users. After two or three months, certain episodes have accrued upwards of 300,000 listens.
This success is rooted in capitalizing on the value of creating warm relationships. As most people know, sales is a numbers game, but it comes down to relationships and doing business with people you like. Of course, it would be nice to have more engagements on social media or more contacts for your email list, but what about having more genuine, warm relationships with business decision makers in the community? Those relationships are what really moves the needle in your business.
Mike believes that every business will eventually have a podcast, that way, you get to really know the owner of the company, and maybe do business with them. Mike says, "We're not serving the Fortune 500, we're serving the fortune 5,000." It evens the playing field for the small business owner because they might not have a big budget for media exposure, and there's no cost for being a guest on Business RadioX.

You can become a guest and share your small business story on Business Radio by visiting businessradiox.com or emailing Mike directly at mike@businessradiox.com