College students and recent graduates often see internships as significant opportunities by which to gain an understanding of their chosen careers and find some on-the-job experience to put on their resumes. Although many companies are willing to take on interns, they cannot afford to pay them. Unpaid internships tend to be the rule at small businesses.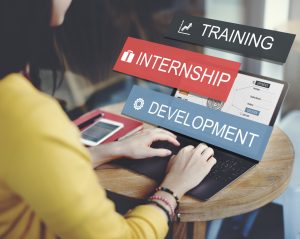 Unpaid internships are not necessarily a bad thing; pay is not the primary reason that young people apply to these positions. Nevertheless, even when they do apply willingly, these internships can violate labor laws. For instance, for an employer to hire unpaid labor, it would need to offer the interns valuable experience that helps their education. The work they do cannot be seen to displace regular employees. The law also only allows organizations to employ a certain number of unpaid interns at a time.
Some large corporations have gotten caught up in lawsuits involving unpaid internships, and many have settled out of court. In general, experts in human resource law consider it a safe bet for organizations to pay their interns at least a minimum wage to avoid violations of the law.
Hiring unpaid interns is a viable proposition, but only when the employer pays careful attention to the law. If you plan to employ such interns for your organization, here are ideas to consider.
Work with a School
Hiring unpaid interns off cold calls or applications sent in is usually not the best way to go. You might overstep the law in some cases. The best and safest way to go about hiring these interns would be to work directly with schools where academic courses require an internship. The school should offer practical advice on how to use their interns. If you keep to the requirements of the course, you should stay safe.
Be Aware of Every Legal Requirement
Unpaid internships should not be casual deals but formal programs with clearly defined company policy. The law requires compliance with several rules: that an unpaid internship is limited in the length of time that it runs for, the offer letter states the responsibilities the position involves, a specific supervisor manages the intern, and the work meets school credit requirements.
Employers should document all the work their interns do, record the number of hours put in each day, and keep copies. Hiring an employment attorney is an excellent way to determine if a program meets the legal requirements.
Make Sure Every Intern's Manager is Trained to Follow the Law
When an intern's manager is not sensitive to legal obligations, it may be easy for them to abuse their position of power and overwork interns for personal benefit. The company can ensure that this doesn't happen by having every manager placed in charge of an intern take a short training course. Supervisors should be aware of how internship programs work, that they exist to offer learning opportunities for the applicants and not for the benefit of the company.
It's important to understand that the idea of an unpaid internship is a limited one. If you are a for-profit employer, there are not many positions of this kind that you can hire while staying in compliance with the requirements, which can be quite strict. Such a program is often not profitable for businesses, as they must put in much effort to remain on the right side of the law.
With the US Department of Labor taking the abuse of unpaid internships seriously, the safest way to go forward is to seek advice from an employment attorney at every stage.
---
The Atlanta Small Business Network, from start-up to success, we are your go-to resource for small business news, information, resources.

Follow us on Facebook here and stay up to date or catch-up on all our podcasts on demand.
While you're here, don't forget to subscribe to our email newsletter for all the latest business news know-how from Atlanta Small Business Network.
This has been a JBF Business Media production.