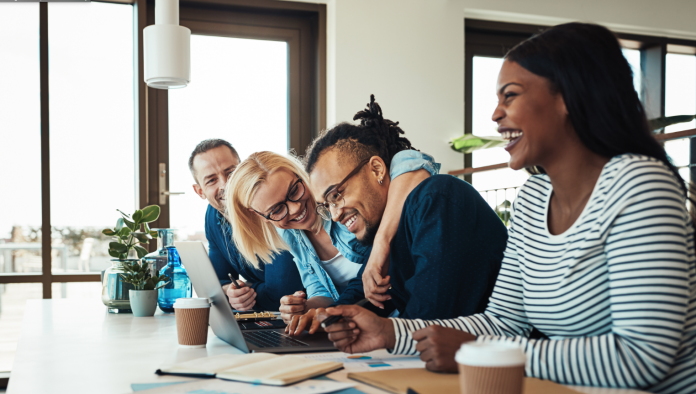 The "Great Resignation" saw workers quit their jobs in record numbers. Some chose to start their own businesses, others transitioned to remote work for a better work-life balance, and many went looking for better opportunities.
This has left employers struggling to attract and retain top talent. This struggle can be especially tricky for small business owners, who don't have the budget for massive recruitment campaigns and may not have the labor power to absorb losses.
Increasing retention among the labor force has become more critical than ever. As a result, business owners have pushed to reevaluate their current policies and practices, including incentive programs. The aim is to create an environment where employees are willing to stay for a long time.
This article will list five top bonus structures that small businesses can implement and explain why offering great incentives has long-term benefits for entrepreneurs.
The Bonus of Bonuses – Why Incentives Matter
According to MetLife's 20th annual U.S. Employee Benefit Trends Study from 2022, 80% of employers put meeting employees' needs across all life stages and the diversity spectrum near the top of their list of essential objectives.
This is probably because the same study showed that the average percentage of employees who report planning to stay with their current organization within a year fell by 10% between 2018 and 2022.
The importance of supporting employees' needs is not a new concept. However, recent hiring and retention struggles have shined a spotlight on the issue in recent years. Studies already show that employees are more likely to stay with an organization when they are given the opportunity to perform purposeful work, have a flexible work-life balance, and have pathways for career development.
Another top request from employees is a well-structured benefit program. Typically, employers think of health insurance and retirement plans when someone mentions benefits. However, an incentive plan that is well-structured for the needs of both the workers and the business is one of the best ways to not only attract talent but convince them to stick around.  
When implemented correctly, incentive programs have the capacity to increase retention and productivity, improve the job satisfaction of employees, and pad the bottom line of an organization.
Here are five of the most common and valuable bonus programs that companies can offer employees.
1. Incentive Compensation  
Incentive bonuses are awarded to individuals or teams that achieve specific goals. Typically, goals are set at the start of a quarter or performance cycle and then distributed at the conclusion of a successful project.
According to PayScale's 2018 Compensation Best Practices Report, incentive bonuses are used by two-thirds of companies on an individual basis, and 23% of companies offer incentive bonuses to teams.
These types of bonuses are effective in increasing performance and productivity. Employees who know they can earn extra incentives when they turn in a stellar performance will be more likely to put in extra work toward achieving company goals.
The important thing to remember about incentive bonuses is to structure them clearly and consistently beforehand. Include measurable goals and avoid assigning goals to a group that relies on the performance of individuals.
2. Referral Bonus   
Companies often encounter a seemingly endless hiring, training, and resignation cycle. Working to improve retention rates is one way to combat this issue. However, businesses will always need new talent. What may not be apparent to many organizations is that current employees provide the cheapest and most effective source of new-hire candidates. 
Companies can offer current employees a bonus in exchange for referring someone to the organization. These types of programs have become more popular recently, and PayScale reported that 39% of companies use a referral bonus in their hiring strategy.  
Why is it so effective? Because current employees are likely to refer people, they have already been vetted. They understand what is needed to succeed in the position, and they know their friends' and family's personalities and work ethics. Employees hired through a referral program are more likely to continue working for an organization long-term.
3. Hiring Bonus
This is another incentive program that has gained traction since the pandemic. With many organizations facing labor shortages, incentivizing people to come on board seems to make sense. These incentives are more popular with larger organizations with deeper recruiting pockets. However, small businesses can still benefit from them.
Small businesses typically need to hire fewer workers than larger organizations, so offering a hiring bonus may be a worthwhile investment. Hiring bonuses can attract top-talent employees and persuade them to stay with a company for longer.
The best way to utilize hiring bonuses is to stagger their structure. This means employees are paid the bonus in small increments throughout the first year. This prevents new hires from job-hopping to collect hiring bonuses and protects the organization's bottom line.
4. Milestone Bonuses  
If businesses are looking for ways to incentivize employees to stay longer, milestone bonuses can be helpful. These types of bonuses are offered to employees who reach specific tenure goals. Typically, one-year, five-year, and ten-year bonuses are awarded. Still, businesses can customize these offerings based on their needs. 
Milestone goals give employees a long-term plan and a reason to stick around. It's a great way to show employees that you value their hard work and contribution to the company. Plus, it creates a culture of recognition and respect that employees value.
5. Profit-Sharing Plans  
For businesses that want to go all-out with their incentive programs, profit-sharing could be the way to go. Companies offer employees a fixed percentage of the organization's quarterly or annual profits. Typically, rates tied to a profit-sharing plan range from 2.5% to 7.5%.
As an extra bonus for employees, profit-sharing plans can be combined with existing retirement programs. This allows workers to decide between cash disbursements or contributions to a retirement fund.
These incentive programs have specific regulatory requirements, especially when combined with a retirement plan. Before implementing a profit-sharing plan, check the Department of Labor's Guide to Profit Sharing Plans for Small Businesses for information.
Conclusion  
Companies may wonder if offering pay increases across the board is a better way to incentivize current employees. While pay increases have their place, bonus programs are better suited for long-term success. Businesses can base bonuses on the company's financial performance and reevaluate as necessary. Also, it provides ongoing incentives for employees to achieve. 
Companies can offer varied types of bonuses, and choosing a structure is a detailed process. Businesses should evaluate their capabilities, gather feedback from current employees, and put a structured plan in place before throwing around cash left and right.
However, a well-structured and adequately implemented bonus program is one of the best tools employers can use to retain workers and create an environment that strives for success.
---
The Atlanta Small Business Network, from start-up to success, we are your go-to resource for small business news, expert advice, information, and event coverage.
While you're here, don't forget to subscribe to our email newsletter for all the latest business news know-how from Atlanta Small Business Network.