For a lot of us, hobbies usually just stay hobbies. But at its core, entrepreneurship is about turning a passion for a product or idea into a full-fledged business, and that's exactly what our guests today did. We're pleased to welcome Brandi and Jermail Shelton, owners of Just Add Honey, an Atlanta-based tea company located in the city's Sweet Auburn neighborhood.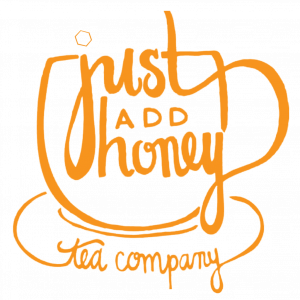 Brandi started Just Add Honey as something fun to do in her spare time. Having lived overseas for a time, Brandi always enjoyed tea. The second most popular beverage in the world after water, countries all around the world use tea to commune and spend time with one another. So, Brandi brought back her affinity for tea to the states as just a hobby, to begin with. Once Brandi and Jermail got married and started a family, Brandi didn't want to go back to the hustle and bustle of a 9 to 5 job, so they invested in a commercial kitchen, sales reps, and began showing at trade shows.
Jermail also quit his full-time job to give 100 percent of his time to Just Add Honey. He is a firm believer in you get out what you put in, and with Brandi's support, things really started to take off. In 2014, Brandi and Jermail experimented with a pop-up location in the Sweet Auburn neighborhood of downtown Atlanta, to find out the level of demand for their product. Currently, Just Add Honey has two brick and mortar locations as well as an e-commerce business.
To find out more about Just Add Honey's journey and their new location opening up on the eastside trail of the Beltline, be sure to watch our full interview above.
---
The Atlanta Small Business Network, from start-up to success, we are your go-to resource for small business news, expert advice, information, and event coverage.

Follow us on Facebook here and stay up to date or catch-up on all our podcasts on demand.
While you're here, don't forget to subscribe to our email newsletter for all the latest business news know-how from Atlanta Small Business Network.
This has been a JBF Business Media production.