So, your client list is growing. Congratulations! This is exactly what you want to happen. However, can you handle the new amount of work? How does your schedule change? These are two questions you have to think about as your business grows.
As you attract new customers, you still need to think about how the other parts of your business will get done. Fortunately, the emergence of the gig economy has made it easier for entrepreneurs and small business owners to outsource their work to others.
What is Outsourcing?
Outsourcing is the process of having someone outside of your company to handle existing tasks. You can outsource to a company or another person. It all depends on the amount of help you need with managing the demands of your business.
When Is It Necessary?
It can be challenging to let someone else handle something that we consider highly valuable, and in some ways, personal, especially when we have managed things ourselves for so long. However, you have to take a step back to see if you have the bandwidth to take on more work or handle the tasks that you already have.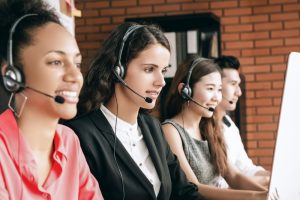 For example, let's say that you run a frontend web developer business. On average, it takes you about three days to complete the design of a quality web page. Your time is limited, and you already have two clients. If you take on a third, you will have to either alter what you offer or double up work. You may find that you can do this, but what happens to everything else?
If you are a one-person show, you still have to have time during the week to handle your accounting, scheduling, marketing, and other "administrative" duties that do not necessarily bring in revenue but are still relevant. You may also find yourself able to tackle your work for customers as well as administrative tasks but may not have enough time for a healthy work-life balance. These scenarios are when outsourcing becomes essential.
How to Know What to Outsource
The first step in outsourcing is knowing what makes sense to have someone else do for you. Typically, these are tasks that are easy to have someone take over. For example, the work you do for customers is what you stake your business on, and is unique to you. There may be something repetitive involving your work that can be outsourced, but usually, you will contract out work that is not necessary for you to be heavily involved in.
It is not a necessity for you to handle your business accounting, or schedule your social media postings. You can find someone that is an expert in these things and contract this out to them.
Ultimately, you are trying to save as much of your time as possible. Look at the administrative and non-revenue generating activities you have and calculate the amount of time you need to spend on them. If this is over the time that you have available for the week, then it is time to outsource.
How to Find the Right Person for Your Projects
As an entrepreneur or business owner, you are likely looking for a mix of quality and affordability. So, first, look at your budget and see what you can spend. This number or range will dictate what you can ask for, and how much time you can contract out for. It is helpful knowing this ahead of time so you can be realistic with contractors and freelancers about how much you can offer them.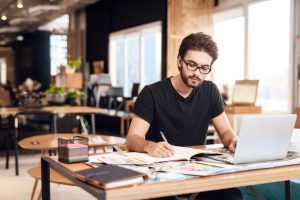 Second, make sure you have established the tasks you need help with, along with your expectations. If you know you need someone to be available during regular business hours and would like a meeting with them once a week to touch base, make this known in your job description. Be clear and direct about what you need help with as well as your expectations. This step will help you to weed out those that may not be the best fit.
Third, check with your network to see if they know anyone who could be a fit. If you are a part of a community of entrepreneurs and small business owners, the chances are high that they have also had to outsource. So, speak with them and see if they can refer someone to you. This act will cut out the amount of work you have to do for recruiting, and you can feel confident in knowing this person has done an excellent job for someone you know.
Lastly, don't forget to utilize freelance marketplace tools like Upwork, Freelancer, PeoplePerHour, or Fiverr. These marketplaces allow you to connect directly with freelancers and contractors from a variety of industries. Some of these platforms will even help you recruit professionals based on your needs.
Final Thoughts
It can be difficult to pass off your work to someone else. If you are an entrepreneur or small business owner, you have likely become accustomed to working alone or with a lean team. However, outsourcing can significantly help you get more done in less time and allow you to have a better work-life balance.
---
The Atlanta Small Business Network, from startup to success, we are your go-to resource for small business news, information, resources.

Follow us on Facebook here and stay up to date or catch-up on all our podcasts on demand.
While you're here, don't forget to subscribe to our email newsletter for all the latest business news know-how from Atlanta Small Business Network.
This has been a JBF Business Media production.